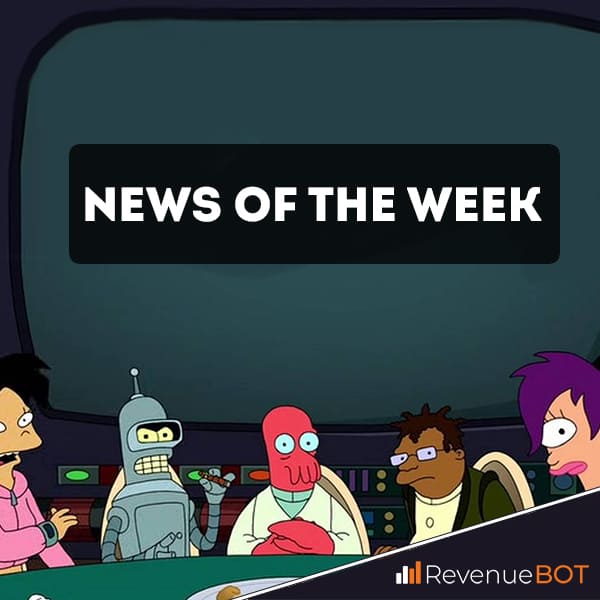 Friday, June 11. The week is coming to an end, so we can talk about the most interesting news in the crypto industry for this week.
The Department of China instructed the miners to stop working
As we all remember, last week the Chinese authorities in some provinces already banned cryptocurrency mining. At that time, the market reacted rather harshly to such events, and the crypto asset prices began to fall. This week, things went more or less smoothly, although Chinese news once again does not rejoice the crypto community. The Qinghai Province Information Technology Department has ordered the Ring cryptocurrency companies to shut down. All activities and facilities will be monitored to prevent attempts to disguise the mining farms as data centers.
All details will be provided on June 20. It is worth noting that the wording used in the document does not mean a complete ban on mining, but only wants to make some adjustments and amendments for the duration of the suspension of activity. Qinghai is the third Chinese province in which mining farms have been suspended. The first two were Xinjiang and Inner Mongolia.
Vitalik Buterin about investing in Dogecoin
Recently, there was a podcast by Lex Friedman, a researcher at the Massachusetts Institute of Technology(MIT), in which Ethereum co-founder Vitalik Buterin took part. In it, he talked about how he invested $25,000 in Dogecoin, and then earned $4 million from it.
"I was impressed by Dogecoin, but there was no good reason to invest in it. I didn't even know what I was going to tell Mom after that. The only thing I found interesting in this coin was the dog logo. But it turned out to be one of my best investments."
He also says that he was on self-isolation in Singapore, when the price of the coin rose by 775% in just one day. After selling half of his coins, he donated $4.3 million to the nonprofit company Givedirect.
Buterin did not forget to say a few words about Elon Musk. He considers the businessman a man who loves dogs. He also emphasizes that Musk's companies will have to turn their attention to Ethereum at some point in order to remain in the crypto ecosystem.
"BTC-was created for money, and ETH-was originally created for general use."
Musk did not stay away and commented on the podcast on his Twitter: "I almost agree with Vitalik."
Bitcoin whales have increased the position of the first cryptocurrency
Sentiment analysts concluded that the whales are increasing the position of bitcoin, as well as ETH addresses are holding their assets. According to their information, bitcoin addresses with a balance of 100 BTC to 10,000 BTC have been actively growing over the past two weeks. This shows that crypto whales are consistently buying on the downside.
Analysts also note that the holders of Ethereum do not close their positions. Addresses holding between 1,000 and 100,000 ETH did not change during periods of asset fluctuations in the range of $2,000-$2,500. These groups of investors hold a large number of coins that they have been hoarding since October last year.
ETH on crypto exchanges was almost unchanged during the last period of volatility. Analysts drew attention to the fact that while some whales are increasing their positions, other holders of the first cryptocurrency are selling it.
Journalist Colin Wu notes that the exchange-traded fund Ark Invest has also increased its position.
Berkshire Hathaway Holding invested $500 million
Warren Buffett invested $500 million in Banco Brasil. The investment continued the Series G round, in which the bank was valued at $30 billion. The number of bank users is a record high in the digital sector. The number of clients exceeds 40 million. Over the past six months of this year, about 45,000 new residents have joined the bank every month.
The management of Berkshire Hathaway has criticized the cryptocurrency many times. It got to the point that the vice-president of the holding, Charles Munger, said that he could not stand the first cryptocurrency because of its success and that it was supposedly a financial asset that came out of thin air. A year earlier, Warren Buffett also spoke unflatteringly about cryptocurrency. He said that digital currencies have no value and that he does not own digital assets and never intends to own them.