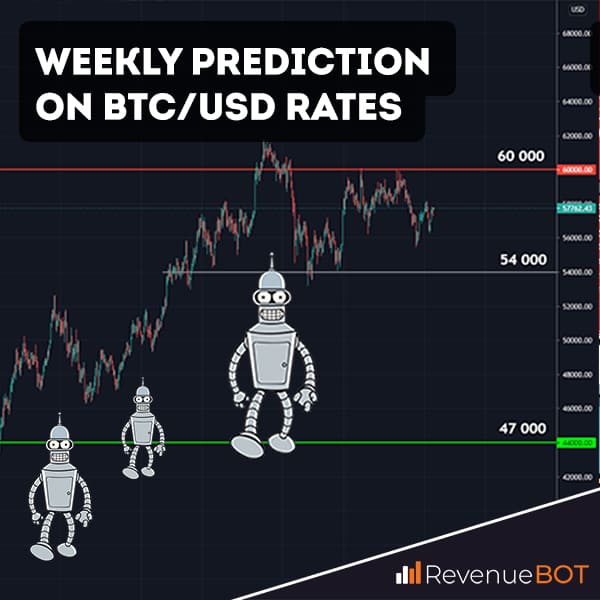 Exactly one month after the May collapse, Bitcoin continues to remain locked in a wide band between $32,000 and $40,000, periodically testing the support zone and the resistance zone. The new work week started off against a backdrop of high sales. Can the main cryptocurrency stand and return to growth? In our traditional weekly rate projection of Bitcoin to the dollar, we'll take it apart.
BTCUSD forecast
If you look at the behavior of bitcoin in the vicinity of the main zones, what you find is that when it hits the $32,000 zone, buyers buy all the market supply almost instantly and aggressively; at the time of the $40,000 rise, there's no demand higher. That is, $32,000 is a good and attractive price for purchases, which is demonstrated by aggressive purchases and a quick rebound of the price up. However, above $40,000, investors are not ready to pay for BTC right now. Thus, the market maintains a balance of supply and demand. This only means that at the moment bitcoin lacks any trigger that determines its further trend.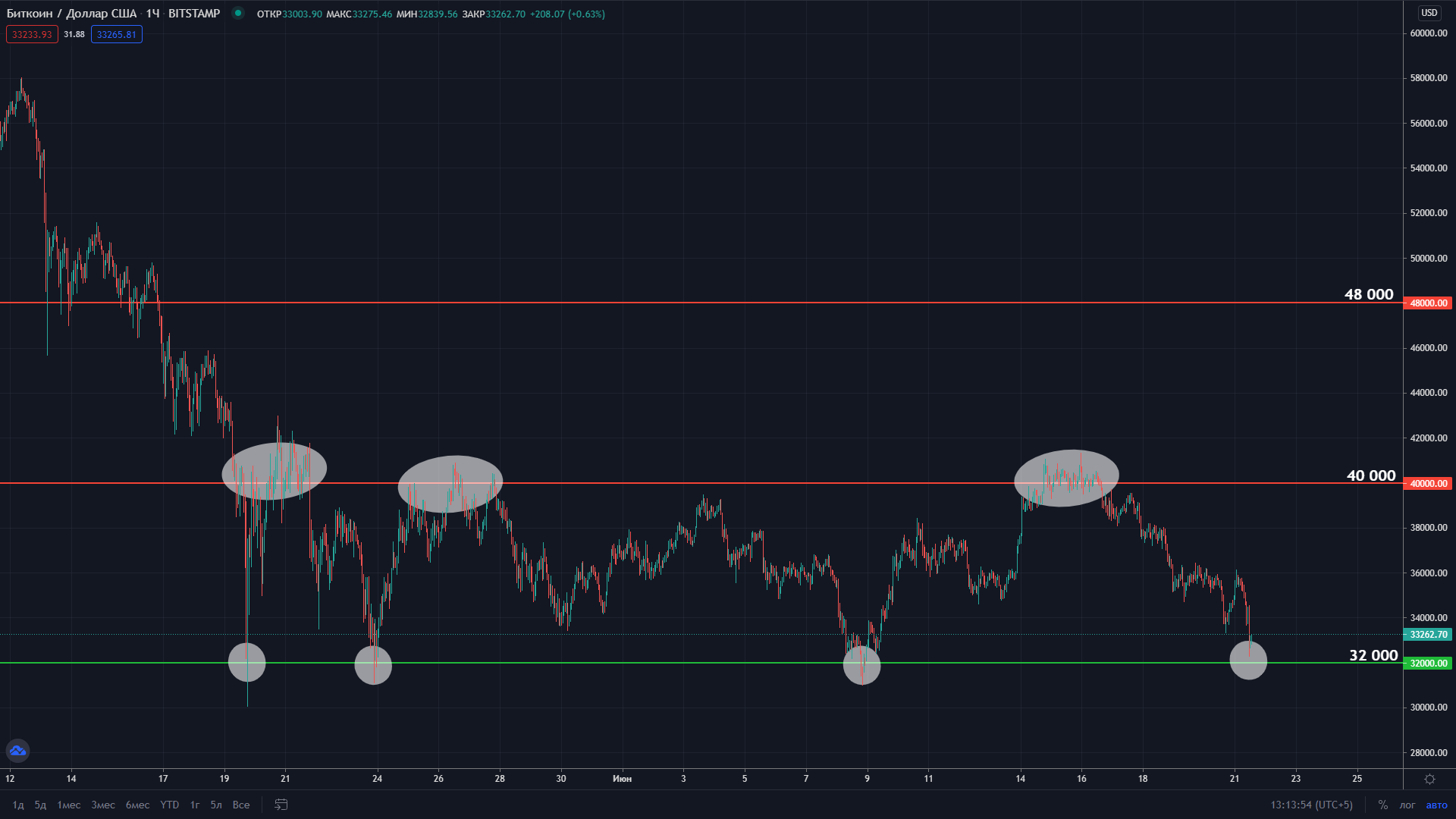 The relative strength index of the RSI indicator indicates that the sellers ' strength is running out, but even in this case, a negative info-reason can increase the number of bears, as well as the volume of sales. If the price goes down and breaks through the $32,000 level, its nearest target will be the $28,000 level, which also corresponds to the oversold zone around the level 20 on the RSI indicator. It is likely that this will be the last bear attack that will reduce the tension in the market, as a result of which there may be an impulse growth and a return to the range between $32,000 and $40,000.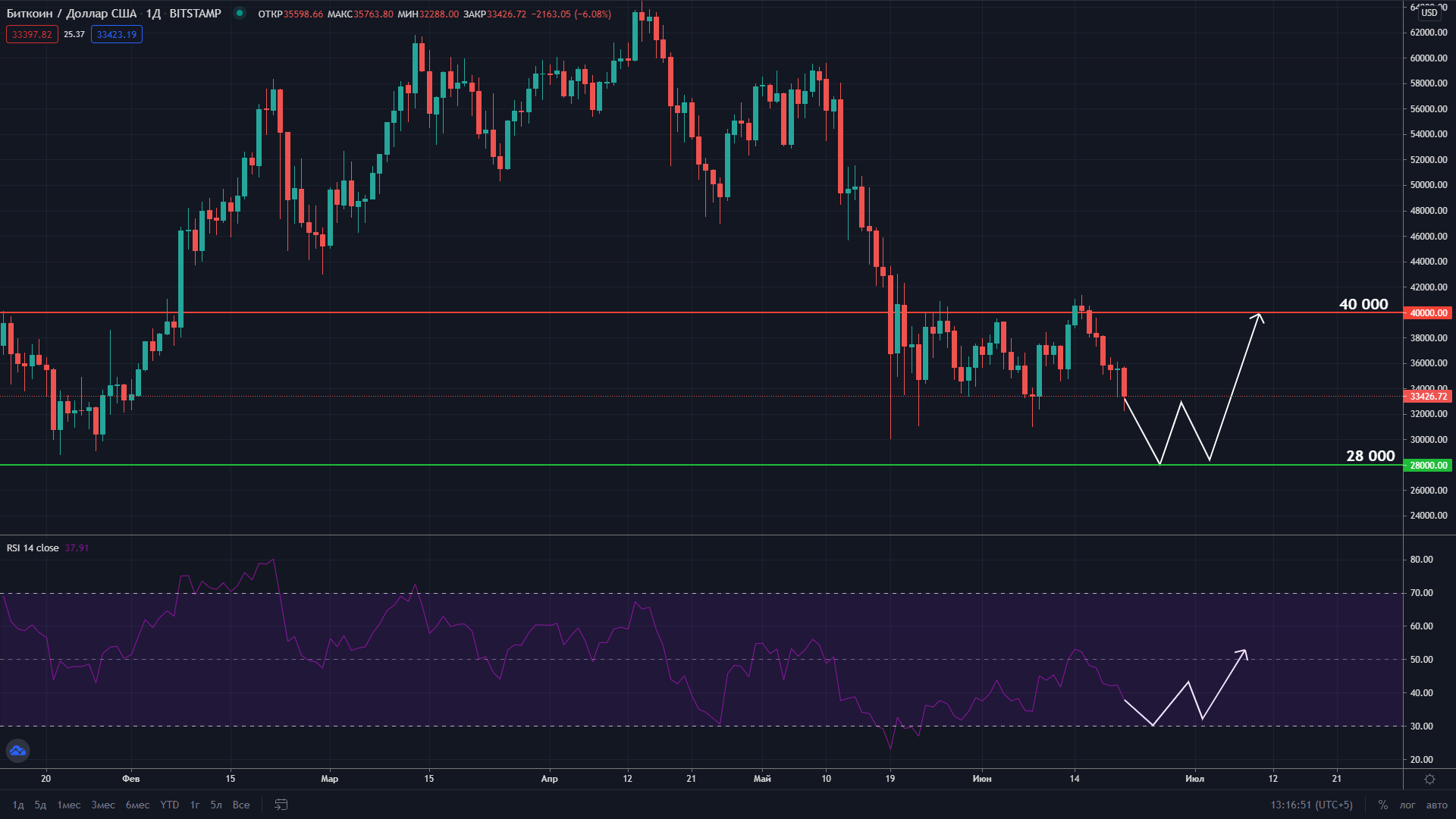 Our Bitcoin (BTCUSD) forecast for today, tomorrow, and the week of June 21-27 is the culmination of a monthly sideways trend going beyond the $32,000 – $40,000 range. There remains only one question — in which direction will the breakdown take place? This depends on the information background around the cryptocurrency market.