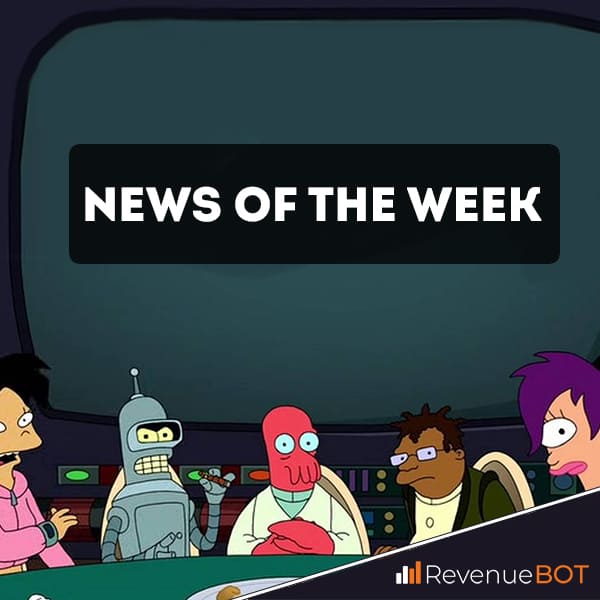 Friday, July 9. The week is coming to an end, so we can talk about the most interesting news in the crypto industry for this week.
In 2021, NFT sales reached $2.5 billion
The international news agency Reuters reported that sales of non-interchangeable tokens were able to reach the $2.5 billion mark.
This is 26 times more than the total sales volume for the previous year. At that time, this sales volume was $95 million. The NonFungible service provides information that the indicators that are calculated every week are still high. Judging by the chart, the range of sales in the Ethereum network varies from 10,000 to 20,000. The sales volumes that the OpenSea NFT marketplace shows every month showed a record figure in June. It amounted to $150 million.
Recall that the CEO of Psyops Capital in a recent statement called the correction in the token market a "quiet collapse". He said that due to the low liquidity in the market, sellers are not able to sensibly assess the mood of buyers and because of this, asset prices may suddenly become several times less than at the time of acquisition.
172 fake mining applications
Lookout residents state that about 100,000 people who use Android devices have paid for 172 non-functional applications for cloud mining digital assets.
Twenty-five apps were available through the official Google Play store, while the rest were sold on third-party sources. 
Lookout divides the fake app into two types:
BitScam-users managed to install 83,800 applications

CloudScam – 9,600 installations
Neither the first nor the second had a function for cloud mining of cryptocurrencies.
The scammers managed to earn about $350,000 on application installations, as well as on their updates.
At the moment, Google-play has removed these applications from its store, but they are still on open sale on third-party resources.
We can recall about the Pi Network program, which in May was suspected of leaking personal information from users from Vietnam. The application also has a function of cloud mining of cryptocurrencies.
Users of Visa debit crypto-cards spent more than $1 billion
In its blog, Visa's international payment system reported that over the past six months, VIsa crypto card transfers have exceeded $1 billion.
Based on the statement, Visa is currently cooperating with 50 crypto platforms that include FTX and Coinbase. Coinbase residents can use their cryptocurrency of 70 million trading and service points where Visa is supported.
The head of the cryptocurrency department of Visa, Kai Sheffield, notes that the company works with people who are holders of digital assets and with those who do not understand cryptocurrency and do not even want to interact with it in any way.
The company's chief financial officer, Vasant Prabhu, gave an interview to CNBC, in which he spoke about the company's intentions to create an ecosystem where digital assets will be understandable to everyone, so that it will be easier to use them.
According to the results of the study, competitors Mastercard – next year more than 40% of their payment system intends to use digital assets.
Vasant Prabhu also noted that for the foreseeable future Visa does not intend to invest in the first cryptocurrency as popular and public companies like Tesla did.
«The company does not keep cryptocurrency on the balance sheet. Visa holds a currency that can be used for doing business. The company holds a currency in which you can receive a salary or pay users. This currency is usually the dollar, euro or pound sterling.» –  he summed up.
John McAfee's widow doesn't  believe in her husband's suicide
The widow of businessman John McAfee, Janice declares that she is not ready to believe her husband's suicide before the investigation is over.
In a recent article, we talked about the entrepreneur and creator of the McAfee antivirus, John McAfee. At the age of 75, he was found dead in a Spanish prison cell a few hours after the Spanish Supreme Court had approved his transfer to a United States prison.
Janice wrote a statement via her Twitter, saying that her late husband should not have been surprised to learn that the court could grant extradition. Which means the news wouldn't provoke him into doing something so desperate. During the last conversation, they discussed what action they would take in future trials. According to her, John wanted to keep fighting for his freedom.
She also stressed the fact that extradition would not take place immediately, but would take several months to complete.
Janice McAfee is also angered by the media, as they told of John's suicide before she or the lawyer registered his death.