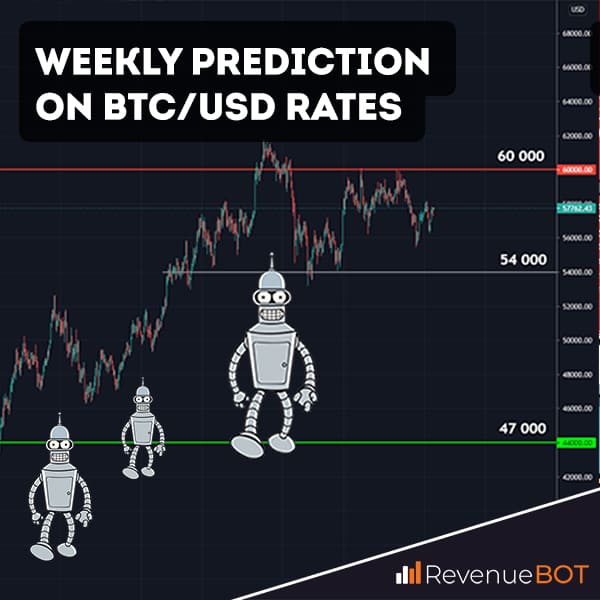 Last week, bitcoin finally managed to demonstrate its strength, the main cryptocurrency grew for 10 days and only at the weekend the price went for a small correction. During this time, the coin has gone from support in the area of $30,000 to raising the price to the level of $40,000, but at the moment the price is declining and there is a chance of returning to the side range. Whether the bulls will be able to hold positions and strengthen growth, we will analyze in our traditional weekly forecast of the bitcoin-dollar exchange rate.
BTCUSD Forecast
From July 26 to August 1, bitcoin quickly and simply broke through the intermediate resistance in the area of $36,000 and confidently headed to test the resistance of the current sideways trend in the area of $40,000. It was quite likely and expected that the price would rise to $40,000 and test the May maximum around $42,000. Fixing it above this zone would be the final victory of the bulls and the beginning of the market recovery.
However, after several attempts to rise higher and gain a foothold, the price returned to test $40,000, but this time as support. If the level manages to survive, then in the coming week we will see a continuation of the recovery in the area of $48,000. In the event that it is not possible to gain a foothold, the price can easily return to the range of $36,000 – $40,000.
Which scenario is more likely? In our opinion, the recovery continues. First, there is a positive mood in the market, investors are ready to return to long positions. This, of course, is not euphoria, but after a protracted, two-month sideways trend and negative emotions, the current short-term rally looks like a breath of fresh air.
Both major participants and the community as a whole continue to please, in recent days, a record 65,000 BTC has been withdrawn from crypto exchanges since 2019. Such large volumes of outflow of the main cryptocurrency drag the probability of continued growth on themselves. After a short pause and a possible correction, with a test of the $36,000 – $40,000 range, bitcoin is likely to continue its recovery and has every chance of reaching $48,000 in a short period of time.
Our forecast for Bitcoin (BTC/USD) for today, tomorrow and the week from August 2 to August 8 is the continuation of the price recovery in the area of $48,000. Perhaps before this, there will be a small correction and bitcoin will enter the range of $36,000 – $40,000, but after that, we believe, the price will also quickly return up.