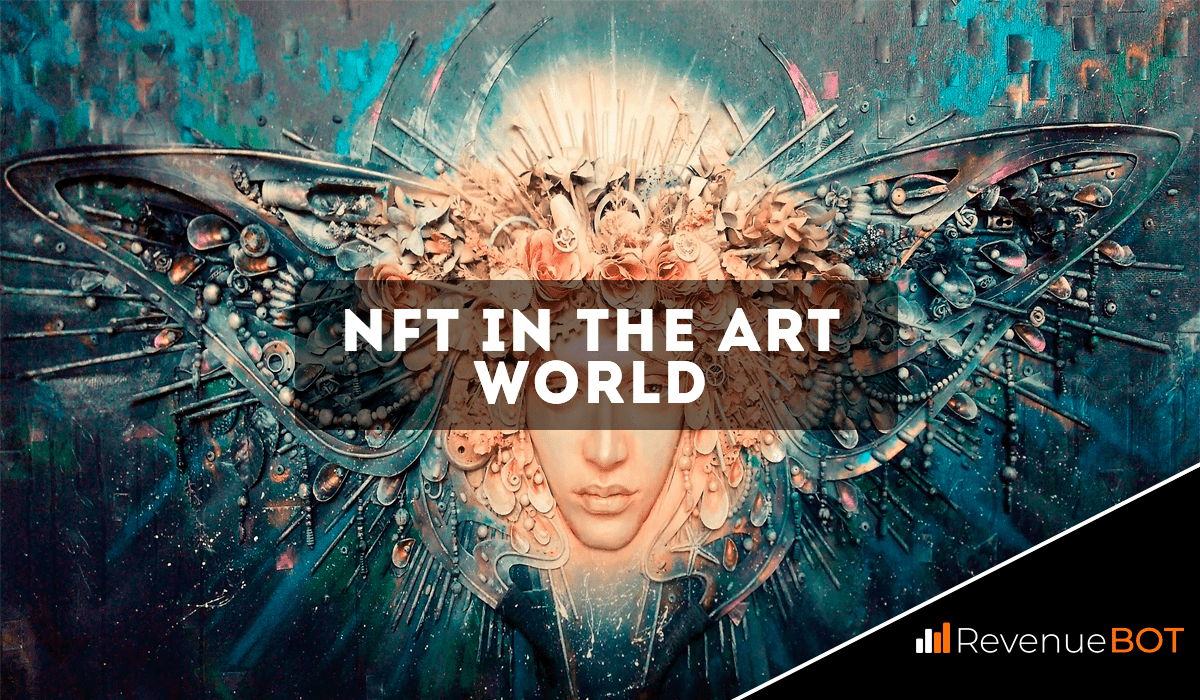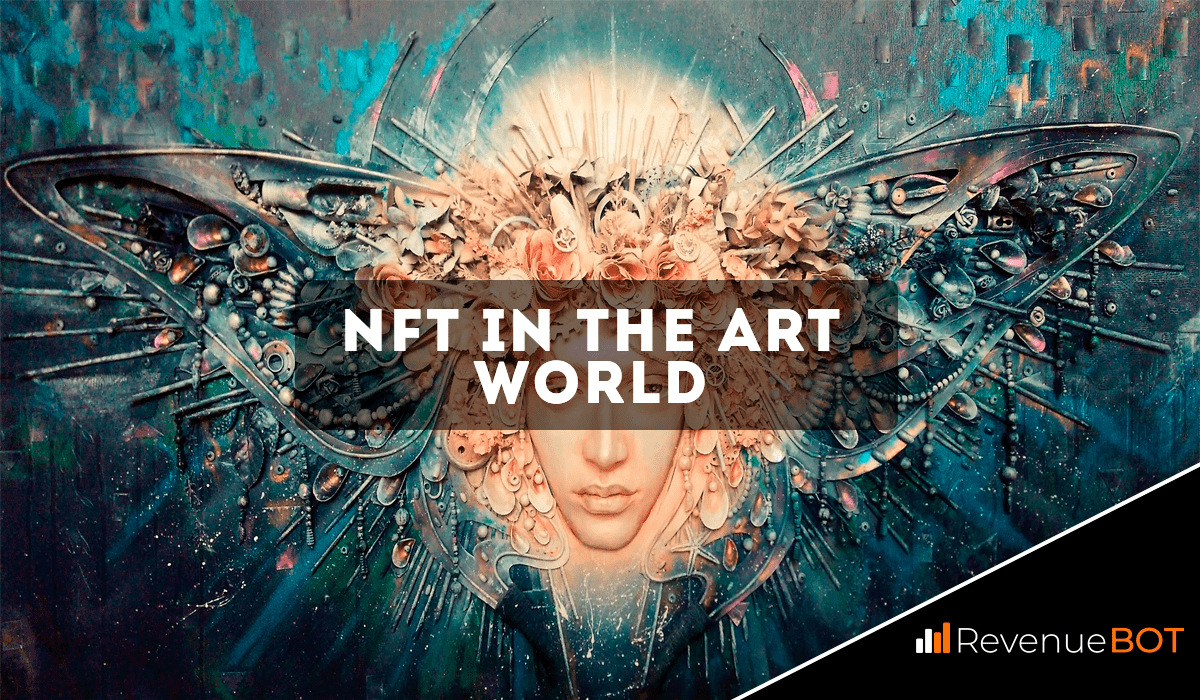 The popularity of digital art continues to grow. NFT is becoming more and more tightly integrated into our lives every day and well-known figures are increasingly connected to it. However, the question remains: why is it more profitable to use NFT, rather than traditional methods of selling intellectual property? In this article we will analyze why digital art attracts a large number of people.
What is NFT
Most likely, many already know what it is and what it is for, so we will tell you in a nutshell what NFT is.
NFT is a non-fungible token on the blockchain chain. In simple words, this is a kind of digital certificate that confirms the right to own any digital asset, be it a picture, music or video. When you purchase a token, you automatically become its owner. It was possible to buy assets long before the appearance of the NFT, but then it was not specified anywhere who owned it. Now information about this is stored in the public domain on the blockchain platform. No one except the owner will be able to sell the asset, but the digital code will contain information about the creator of the token.
In order to transfer, say, a picture, to the blockchain, it will need to be tokenized. This can be done in two ways: create one token with a picture, or split it into several tokens in order to sell a digital image to several people for collective ownership.
What is NFT for?
Let's say that you are a digital artist and do not paint traditionally with a brush and paints, but using a computer. After the picture is drawn, you post it to your Instagram page. On Instagram, you have a large number of subscribers, and the art community is interested in your work. Here you have a choice of how to sell the painting: you can follow the traditional path and go to the gallery, but they will take a commission for the transaction, otherwise you can tokenize the work, set the price and wait for the buyer. When the future owner is found, he receives the certificate that we talked about earlier. However, the work of art itself remains in the public domain and anyone can look at the painting or print it to hang on the wall.
Most famous NFT sales
In early 2021, popular digital artist Mike Winckelmann, better known by his pseudonym Beeple, put Everydays: the first 5000 days at Christie's auction. The painting is a collage of 5000 thousand images that the artist has posted on Instagram every day since 2007. The auction was held from February 25 to March 11, and bids for the work exceeded $ 3 million. Christie's became the first of the world's auction houses to put up an NFT art object for auction, which became a definite recognition of the new technology by an authoritative player in the art market. This is not the only work Winckelmann has sold as an NFT. In 2020, Beeple sold a blockchain-authenticated 10-second video depicting former US President Donald Trump. NFT video was acquired by collector Pablo Rodriguez-Frail for $ 67,000. He resold this painting in February this year for $ 6.6 million.
An acquaintance of Elon Musk, Grimes recently put up for auction a collection of digital artifacts and for ten objects was able to make a profit of $ 6 million. The main parts were two videos of Earth and Mars, in which the original soundtrack was played. Each of them has more than a thousand copies, while about 700 copies were sold in the auction for $ 5.18 million. An NFT video with flying angels, entitled Death of the Old Grimes, was able to sell for $ 389 thousand. Bidding took only twenty minutes.
According to Nonfungible.com, in 2020, sales in the NFT market exceeded $ 350 million and grew by almost 300% compared to 2019. And there is every reason to believe that the growth of interest in NFT will only grow.
Many traditional collectors have doubts and skepticism about the principle of NFT art, because you do not own a physical object that can be hung on the wall at home or displayed in a gallery, but a digital object.
How to buy or sell NFT
You can buy or sell NFT on various blockchain platforms, there are a lot of them. Some of them are a marketplace where you can buy or sell various NFTs for every taste. Other platforms, however, have a narrow focus, such as art or games. It is up to you to choose where to buy or sell a digital object.
Conclusion
For many artists, the digital space remains a dark place. This is because it is still important for creators that their work is in galleries and in direct contact with the audience. Also, many artists are not ready to part with a brush and canvas, although no one bothers them to transfer their work to the Internet. In any case, in the near future, novice artists are more likely to give preference to NFT, since trading is much easier and you can get good profits.
But for comfortable trading with top digital assets, we can suggest paying attention to the RevenueBot service. The service provides the opportunity to create trading bots on the largest cryptocurrency exchanges: Binance, Bittrex, Bitfinex, Exmo and others. Creating a bot is free of charge, the service will not take commissions until the client begins to make a profit from trading the bot. With the help of deep settings of the bot, the service's clients implement trading strategies that are problematic to experience in normal trading. We will immediately indicate: the bot does not have access to customer funds on the exchange, but trades using API keys, that is, the account will remain out of access. RevenueBot has over 28 thousand customers who earn money thanks to trading bots.
Why should I choose this service?
Pay the commission only after making a profit.

The bot settings open up a variety of ways to make a profit.

Inside RevenueBot, a marketplace is implemented where customers can buy a ready-made bot so as not to bother creating their own, or sell their own if the configuration has shown efficiency. Also, the services of a mentor (an experienced customer of the service) are purchased on the marketplace, who is ready to answer the questions of newcomers. Over time, you can become a mentor yourself, getting additional profit for this.

Regular updates of the service's features that optimize the trading process.

The presence of the RevenueBot referral program allows you to earn money on trading, even without resorting to trading. Attract new customers for the service and get up to 30% of the profit they receive every month (but not more than 15 USD).
This is a small list of the advantages of the service. You can continue to list the positive qualities of RevenueBot, but why do this if you can go to the official website of the service and see for yourself everything? It is highly recommended to make decisions faster, because the crypto market does not stand still, but grows at exorbitant steps. Who knows how much profit is missed by someone who does not dare to come and start trading with RevenueBot.