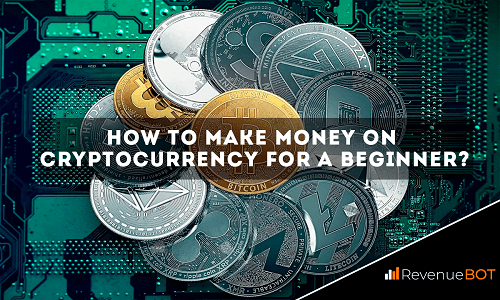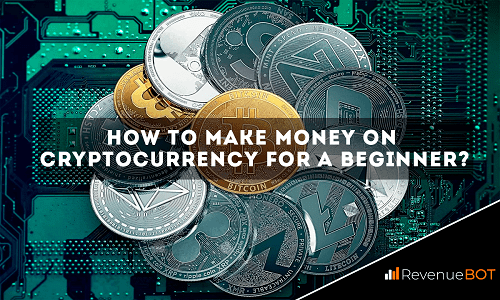 Just a few years ago, only crypto enthusiasts were interested in digital assets, who invested in the first cryptocurrency and believed in the growth of its rate. Today the market offers a lot of different cryptocurrencies and technologies with which a beginner can try to make money. This is due to the growing popularity of digital assets, as well as their course. We will talk about how a newcomer to the cryptocurrency market can make money in this article.
How much can you earn
Digital assets cannot guarantee stable income due to strong market volatility. However, this provides various ways to make money.
Many novice crypto investors prefer to buy an asset for a long time. This is perhaps one of the easiest ways to work on a cryptocurrency exchange. The "Buy and Hold" strategy has shown its effectiveness during the existence of cryptocurrencies. Take Bitcoin as an example. Over the twelve years of its existence, the coin has added in value 81.3 million times.
In addition to investing, you can use staking. Staking is possible on PoS platforms. Average annual staking returns can range from 10% to 12%. And this is much higher than what traditional banks offer.
In addition, you can supply liquidity for DeFi projects. This way of earning money is called farming. Users give the service digital assets thanks to which exchange transactions are carried out on a decentralized exchange.
How to make money on a crypto exchange
The main task for you will be to decide on a strategy. You can make a profit on a crypto exchange not only by buying or selling coins. Therefore, first you need to understand the tools, study the theory and features of digital assets.
Trading
Trading is the classic way to make money on stock exchanges. It allows you to make a profit on price changes – you buy cheaper, sell more expensive. Digital assets have high volatility, so the price of a coin can fluctuate by 10% -20% per day.
Inexperienced and novice traders may get the false impression that trading can immediately start earning a lot of income. However, as practice shows, a large number of novice traders lose most of the deposit at the initial stages due to lack of experience. Therefore, before starting to trade, it is best to study theory, technical and fundamental analysis. And after that, use the demo mode, which is offered by almost any site, in order to apply theoretical knowledge in practice without loss.
Investment
As we said earlier, investing is one of the easiest ways to make a profit on digital assets. While people doubt, study and dispute cryptocurrency, investors who invested in crypto in 2020 receive passive income.
Investments in cryptocurrency can be:
Medium-term – you buy a digital asset for several months, and then sell it.
Long-term – a digital asset is acquired for a period of one year.
Which of the options to choose, it's up to you, but it's worth understanding that the longer you hold, the more profit can be.
It is difficult for beginners to choose which crypto is best to invest in for a long time, so it is best to focus on the top ten coins in terms of capitalization.
Margin trading
Cryptocurrency exchanges often offer users leveraged trading. Trading this way can be both risky and profitable.
When a user opens a leveraged trade, the platform blocks part of their deposit against collateral. The amount of leverage and risk is determined by a coefficient prefixed with x. For example, leverage up to 100x. The higher the leverage, the greater the risk of incurring serious losses. However, if you are lucky and the forecast turns out to be correct, then you will make good money.
It is worth remembering that when trading with leverage, it is best to set a stop loss to protect yourself from serious losses.
Trading with bots
Trading on the stock exchange consists of monotonous actions. Therefore, as soon as the first trading platforms appeared, automated programs for trading coins began to be developed. The bot can take on the whole routine, for example – buying a coin when it starts to fall in price to a set level. This is not only convenient in trading, but also saves a lot of time that can be devoted to studying the market. In addition, there are other pluses:
There are bots that offer to work with a demo account.
The work takes place in both falling and growing markets.
Automatic search for an entrance.
Deep knowledge of the market is not required.
All that remains is to choose a bot. Therefore, we suggest paying attention to one of the segment leaders – RevenueBot. The service provides the opportunity to create trading bots on the largest cryptocurrency exchanges: Binance, Bittrex, Bitfinex, Exmo and others. Creating a bot is free of charge, the service will not take commissions until the client begins to make a profit from trading the bot. With the help of deep settings of the bot, the service's clients implement trading strategies that are problematic to experience in normal trading. We will immediately indicate: the bot does not have access to customer funds on the exchange, but trades using API keys, that is, the account will remain out of access. RevenueBot has over 28 thousand customers who earn money thanks to trading bots.
Why should I choose this service?
Pay the commission only after making a profit.

The bot settings open up a variety of ways to make a profit.

Inside RevenueBot, a marketplace is implemented where customers can buy a ready-made bot so as not to bother creating their own, or sell their own if the configuration has shown efficiency. Also, the services of a mentor (an experienced customer of the service) are purchased on the marketplace, who is ready to answer the questions of newcomers. Over time, you can become a mentor yourself, getting additional profit for this.

Regular updates of the service's features that optimize the trading process.

The presence of the RevenueBot referral program allows you to earn money on trading, even without resorting to trading. Attract new customers for the service and get up to 30% of the profit they receive every month (but not more than 15 USD).
This is a small list of the advantages of the service. You can continue to list the positive qualities of RevenueBot, but why do this if you can go to the official website of the service and see for yourself everything? It is highly recommended to make decisions faster, because the crypto market does not stand still, but grows at exorbitant steps. Who knows how much profit is missed by someone who does not dare to come and start trading with RevenueBot.
Stacking
Modern blockchain technologies make it possible to receive passively cryptocurrency. Stacking is one such method. It works on the Proof-of-Stake (PoS) algorithm. In order to receive a reward, the user blocks the existing assets on the wallet. After that, the funds bring the investor interest income.
Conclusion
Cryptocurrency exchanges provide many opportunities for beginners to make money on cryptocurrency. It remains only to decide which strategy and tool is right for you, and a combination of several methods at once can bring more tangible income.