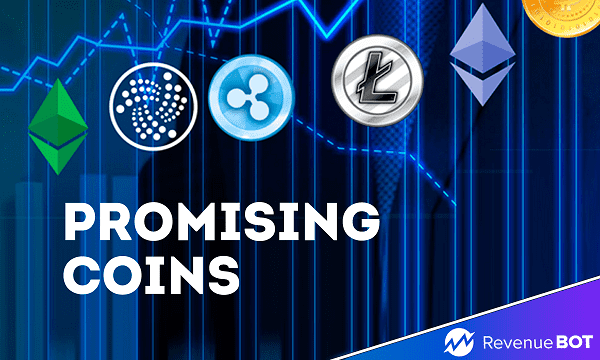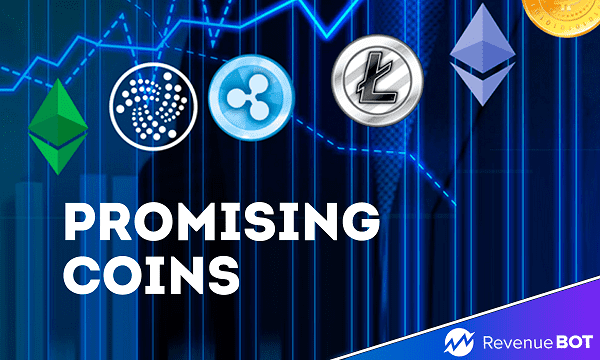 Numerous cryptocurrencies and tokens appear every day. Some of them are of a practical nature, which means they perform some sort of function. Others, on the contrary, have a purely entertainment purpose and may be in demand only due to the strong buzz around the project. RevenueBot has highlighted a few coins to watch out for.
Audius (AUDIO)
Audius is an independent decentralised music streaming service targeted at musicians, both those who collaborate with labels and those who are stand-alone. You can monetize your music recordings on the platform, create a fanbase and share the whole workflow with them. Furthermore, Audius makes it easier for you to sign contracts and share your tracks with the world simply by uploading a recording.
AUDIO is the platform's native token that secures the network, provides access to exclusive features and community management. Staking AUDIO allows you to make a profit and protect your project from the unreliable users. Using AUDIO, artists create personal fan-tokens.
At the end of last summer, Audius had an integration with TikTok. Since then, the price of the token has soared by 90% overnight. Content creators can now import their tracks to TikTok. 
Audius is not perhaps the most popular Ethereum-based dApp, yet it has shown truly impressive uptick within a short period of time. It has been compared to the Soundcloud music streaming service, except with even more forward-looking features. Decentralized management works in favor of blockchain protocols as the community, rather than one person or company, has to make decisions about important parameters. If you're into music, you can join the Audius movement and experience firsthand how great it is, and how capable this project is of taking the lead in its niche.
Mina Protocol (MINA)
Mina is a cryptocurrency protocol with a lightweight blockchain. While popular digital assets such as Bitcoin and Etherium store hundreds of GB of data, Mina's blockchain always stays the same size. 
MINA is a native blockchain's token that is used to transfer money and confirm transfers by staking. At the moment it is listed on several popular crypto exchanges. 
Mina creates a groundbreaking new mechanism for verifying and storing information in the blockchain, successively limiting the total size of the chain. As stated by the developers, the chain will always be 22 KB, no matter how long it has existed or how active it is. This will ensure quick transaction confirmation. This type of model lowers the requirements for the device stored in the blockchain to almost zero. All that matters is that it must be connected to the Internet.
In addition, it considerably reduces the entry barrier, since even a common smartphone can do the job as a node of the Mina protocol. This has great benefits for decentralization, and so for the security of the network.
Moonbeam (GLMR)
Moonbeam is a blockchain that operates as a parachain in the Polkadot network. Derek Yoo from Pure Stake company created the project in 2020, and the parachain itself launched in early 2022. This is a blockchain compatible with the Ethereum Virtual Machine (EVM). It's not just another EVM implementation, but actually a full-fledged, highly specialized, first-level blockchain that can deal with logs, signatures, keys, accounts, etc. Moonbeam adds its own additional features: staking, crosschain integration, and decentralized management. You can therefore run apps in Moonbeam that were created for Ethereum. Moonbeam provides an API that enables easy access to Web3 and simplicity of use when deploying smart contracts.
GLMR, or Glimmer, is a functional smart contract platform token, which is a core component of the entire ecosystem. The key ways to use it are to pay for gas while executing smart contracts, to form a decentralized infrastructure of nodes, and to contribute to the management mechanism.
Anchor Protocol (ANC)
Anchor Protocol is a stablecoin-based passive income product that pays investors a constant DeFi interest rate determined by the Proof-of-Stake blockchain yield with the highest demand. The developers expect Anchor to become the gold standard of passive income on the blockchain, thanks to the guaranteed retention and highly likely multiplication of the original amount. Apart from offering low-volatility yields, Anchor aims to provide the investor with a single reliable yield rate across all blockchains.
ANC is a Terra blockchain token. Its functionality is twofold: to provide management rights to holders and to participate in the linear scalability of cost by capturing yield.
Anchor's deposit protocol is geared toward offering low-volatility yields on Terra-based stablecoins. Anchor Protocol stakes are driven by the diversification of the staking reward stream on major Proof-of-Stake blockchains. Therefore, you can expect them to be much more volatile than they usually are in the financial markets.
When investing in new coins, you keep an open mind on all the risks, because the chances of a coin remaining at the same price brackets or depreciating are sky-high. 
This material is not a piece of financial advice and is for informational purposes only. 
If you don't want to count on luck, RevenueBot offers an automated trading interface. You can trade on the leading crypto exchanges, including: Binance, Bittrex, FTX, OKX and others. RevenueBot allows traders to create trading bots that provide stable passive income. Among the main advantages of the platform we can highlight the following:

Fees for the service are charged only after the first profit, no prepayment required;

RevenueBot's native marketplace is a great way to buy a ready-made bot as well as to sell a lucrative configuration; 

The RevenueBot referral program enables you to earn without having to do any trading by yourself;

RevenueBot uses a Dollar Cost Averaging (DCA) strategy, through which you can successfully trade and make profits over the long run;

Automatic switching of trading pairs makes it possible to benefit from trading at any time. The bot itself will switch to another trading pair if the main one will not be able to do the earning. 
RevenueBot hosts a Telegram group for its customers and an official Telegram channel, where you can find the latest news and info about the crypto industry. You can learn more about the features of the platform on the RevenueBot official website.