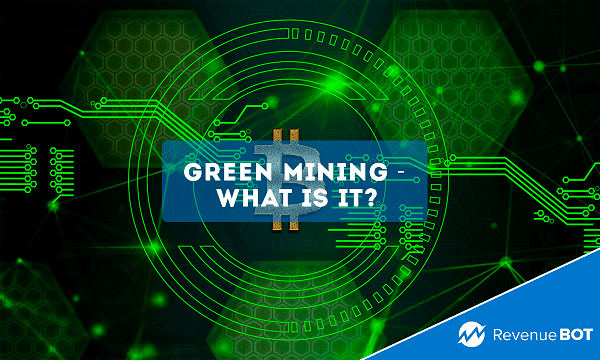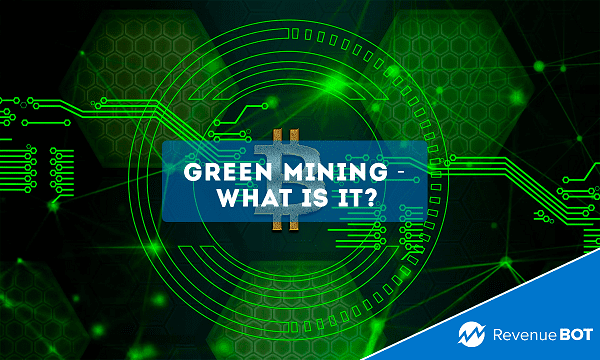 One of the popular trends that will not lose its relevance for several years to come is reducing the detrimental impact on the ecology caused by mining crypto. More and more green mining companies are emerging on the market, which use renewable energy sources and integrate energy-saving technical solutions. We analyzed the main tendencies in the development of "green" cryptocurrency mining as well as the prospects of this sector. Here we will tell you how mining can become green.
How much energy the Bitcoin network consumes
Excessive energy consumption and the use of dirty energy (i.e., the one obtained from burning fossil fuels) when mining bitcoin are the most widespread opinions among critics that criticize the first-ever cryptocurrency. Last spring, Tesla refused to accept bitcoins as a form of payment for cars, as Elon Musk, the head of the company, complained that bitcoin mining was polluting the environment. We have previously elaborated on how unreasonable such criticism is.
Yet how much electricity does the Bitcoin network require? There is no exact answer to this question today – you would need to collect data from all the countries where bitcoin miners operate. Given that in many regions this industry is not governed in any way, no statistics on electricity consumption are provided.
Mining powered by wind and solar energy
Green mining may develop through the use of solar and wind power. Nevertheless, this method is in demand only in those regions where weather conditions are suitable for mining.
Hence the main disadvantage arises – the instability. Consequently, during periods of low demand, excess electricity can be produced, but its storage in batteries sharply escalates costs for suppliers. As a solution to this problem, mining is exactly what you need. 
The state of Texas is ahead of the rest of the world in this matter. Now it is the main area that is promoting green mining and has an excellent chance of becoming a bitcoin mining capital. This is due to the fact that the state has a lot of cheap energy derived from renewable energy – primarily from wind and solar sources. The wind power capacity alone in Texas is 28 GW. In 2022, wind and solar power plants with a capacity of 16 GW are expected to be put into operation. That's more than the residents of this state need under ordinary conditions, though it's just right for the frequent hurricanes and summer heat. As a result, the resulting surplus energy is bought up by BTC-miners.
Disposal of excess heat from mining
Another aspect of green mining of bitcoin is the recycling of excess heat generated during the process. Indeed, this heat can also adversely contribute to global warming. 
The majority of similar initiatives have proved to be successful in Canada. A Canadian mining company, Heatmine, uses excess heat to warm the greenhouse in which they grow strawberries. As for Myera Group, such an approach is used for fish farming, greenhouse and residential buildings heating. Last October, MintGreen, another Canadian mining company, reached an agreement with Lonsdale Energy Corporation by which it began supplying heat from BTC mining to residents in North Vancouver, British Columbia, as of early 2022. The generated heat is capable of heating 100 buildings. Moreover, the company estimates that it can offset up to 96% of its energy consumption in this way.
Conclusion
With each passing year, crypto mining less and less relies on carbon fuels, meaning that its negative impact on the environment is diminishing. The green agenda is getting more and more relevant, making the crypto market not only a part of the trend, but also one that is in the mainstream. In 2020, 40 major crypto and mining companies entered into an agreement to convert blockchain networks to 100% renewable energy by 2025 and minimize their carbon footprint to zero by 2040. We do hope that in the coming years, crypto mining will no longer be associated with unsustainable activities, to the point that representatives of this industry will become permanent partners of energy companies.
For crypto market traders, RevenueBot offers an automated trading interface. The user can trade on top crypto exchanges, including: Binance, Bittrex, FTX, OKX and others. RevenueBot provides traders with the opportunity to create trading bots that allow them to receive stable passive earnings. The main advantages of the service include the following:
Fees for the service are charged only after the first profit, no prepayment required;

RevenueBot's native marketplace is a great way to buy a ready-made bot as well as to sell a lucrative configuration; 

The RevenueBot referral program enables you to earn without having to do any trading by yourself;

RevenueBot uses a Dollar Cost Averaging (DCA) strategy, through which you can successfully trade and make profits over the long run;

Automatic switching of trading pairs makes it possible to benefit from trading at any time. The bot itself will switch to another trading pair if the main one will not be able to do the earning. 
RevenueBot hosts a Telegram group for its customers and an official Telegram channel, where you can find the latest news and info about the crypto industry. You can learn more about the features of the platform on the RevenueBot official website.