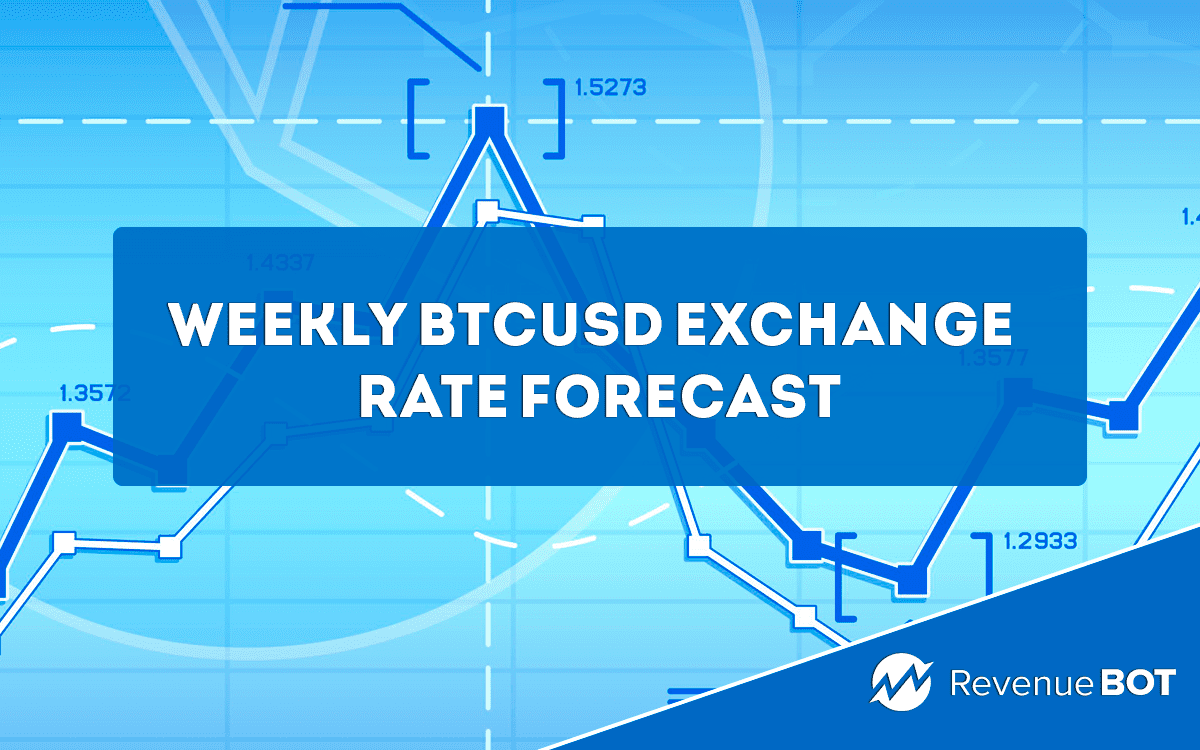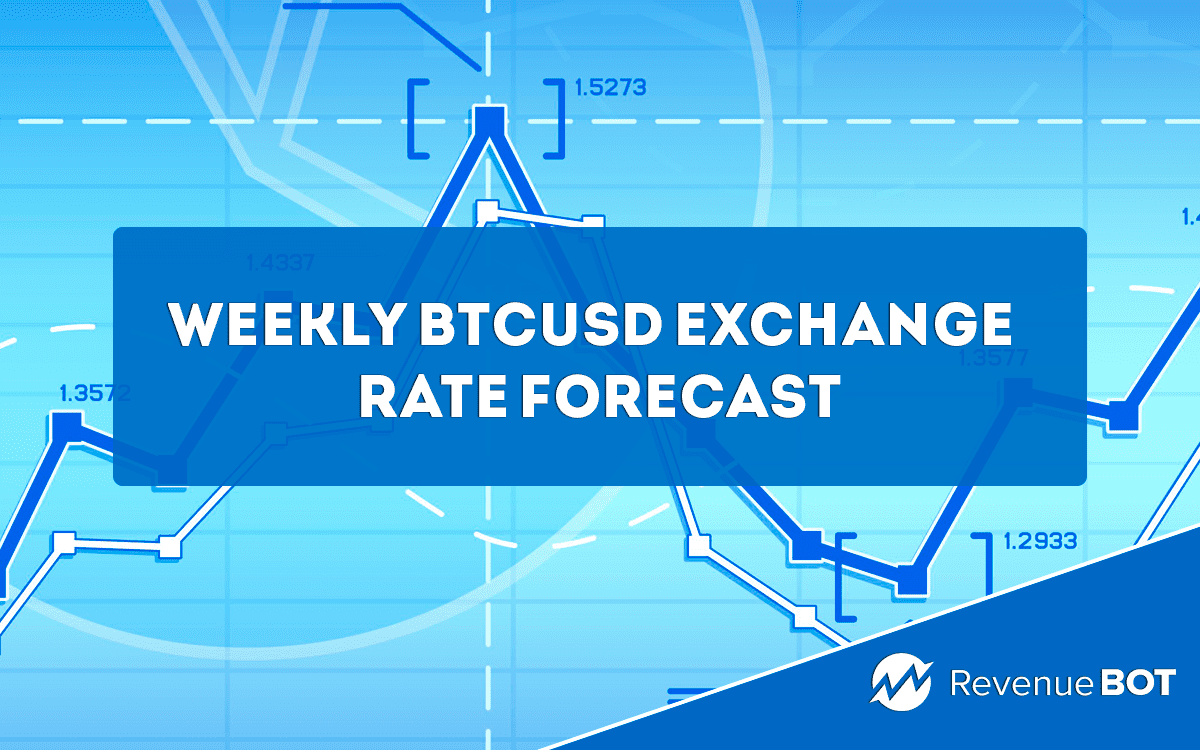 The previous week brought another disappointment to cryptocurrency investors as bitcoin failed to break through above $50,000 level and now it is testing major support at around $40,000. It turns out that the bears win after all, the crypto winter awaits us? Let's break these issues down in our traditional BTCUSD exchange rate forecast.
BTCUSD exchange rate forecast
From the dynamic resistance line of the short-term ascending channel, bitcoin bounced and quickly went to test the dynamic support line, and along with a retest of the $40,000 price level. What makes this level so special is that if there is a breakthrough, bitcoin might drop even lower, into the range of $30,000 to $36,000. It appears that $40,000 level literally keeps the market from further collapse. If the market manages to hold once again, the sellers may finally leave and the price will skyrocket again, following a retest of $52,000 resistance level.  Only after the breakthrough of this level, we can make a statement about the reversal of the descending dynamics, the recovery and surge towards the possible renewal of the maximum. If there is a collapse below $40,000, therefore, it is quite possible that in the next six months, or even by the end of 2022, bitcoin will go astray to the range from $30,000 to $36,000.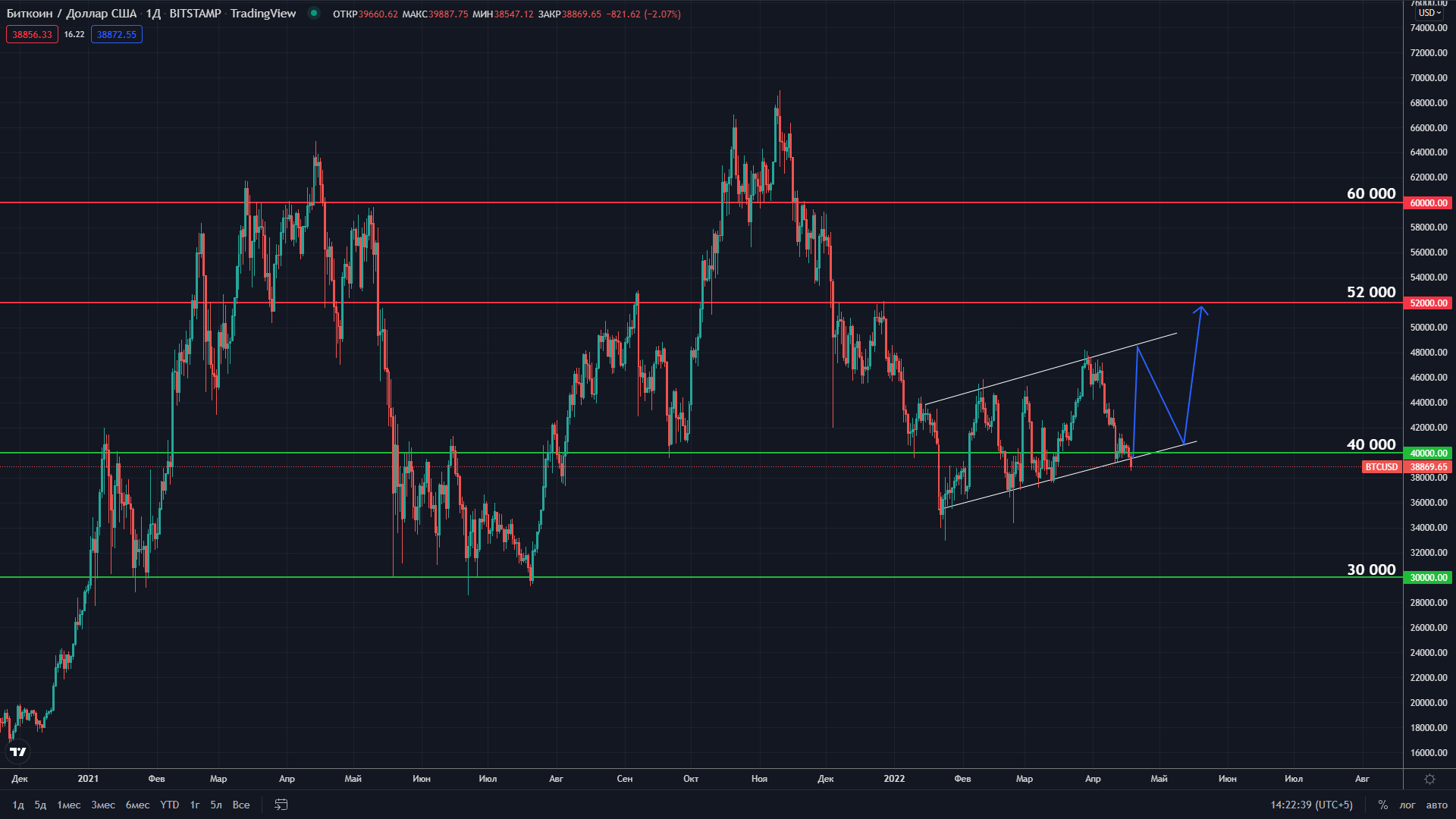 Tightening of monetary policy by the world's leading central banks is the main reason for the negativity in the crypto market. Curbing inflation and the supply chain disruption forced regulators to act aggressively and vigorously. The tightening of the monetary policy is the primary explanation why big investors are not buying risky assets, including digital ones. Data from leading cryptocurrency exchanges indicate a plunge in crypto trading volume during the start of tightening monetary policy by the top global CBs. Hence, if the situation continues to progress in the same way, the likelihood of a collapse below $40,000 is high.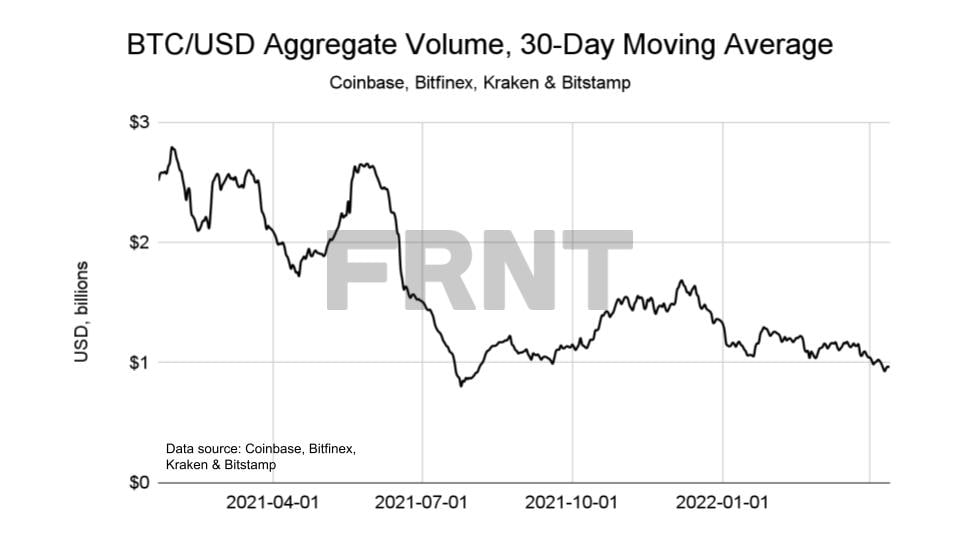 Our forecast for BTCUSD exchange rate today, tomorrow and the week of April 18 to 24 remains the same – a test of the dynamic support of the short-term ascending channel around $40,000, with a possible bounce to the area of $48,000 – $50,000 followed by a retest of the resistance level. If the $40,000 level fails to sustain, chances are that it will slide to $36,000 and below.
This material is not a piece of financial advice and is for informational purposes only. 
RevenueBot hosts a Telegram group for its customers and an official Telegram channel, where you can find the latest news and info about the crypto industry. You can learn more about the features of the platform on the RevenueBot official website.