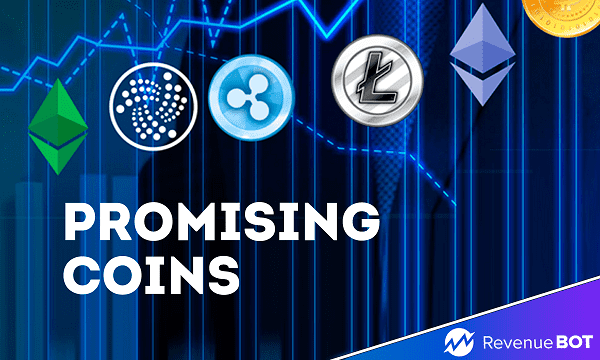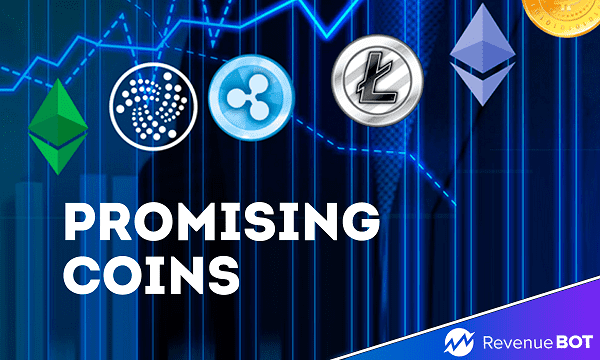 Numerous cryptocurrencies and tokens appear every day. Some of them are of a practical nature, which means they perform some sort of function. Others, on the contrary, have a purely entertainment purpose and may be in demand only due to the strong buzz around the project. RevenueBot has highlighted a few coins to watch out for.
Compound (COMP)
Compound is a decentralized protocol for managing digital assets, enabling users to invest or leverage various assets. Interest rates in this case are set algorithmically, based on current supply and demand, and can be updated roughly every 15 seconds.
COMP is an ERC20-standard token designed to decentralize the management of the protocol. Token holders have the right to vote for and suggest the changes themselves. COMP is automatically distributed among users who interact with the platform in one way or another – depositing funds into the pool, loaning, repaying loans.
The COMP token price has surged by more than 14% over the past week, reaching $153. As of April 14, the altcoin is traded at $153.76 and has a capitalization of $1 billion, according to CoinGecko.
The Compound token is granted to users as passive income when rewarded for other activities on the platform;

Moreover, Compound is a renowned DeFi protocol used by other projects (Dharma, Argent, Zerion, etc.);

You can use it without any restrictions based on your country of residence or other conditions;

It is backed by strong investors such as Coinbase Ventures.
THORChain (RUNE)
THORChain represents a decentralized liquidity network for cross-chain exchange of assets. It is driven by a concept such as CLP. They pool the assets to be exchanged and then transfer their purchasing power into the system. Liquidity pools provide price feeds resistant to manipulation.
RUNE is a THORChain platform token that serves as an incentive for participants, as a settlement asset, for protocol management, and as a means for managing economic behavior. It"s the base currency that is provided with each asset in the pools.
Over the past week, the THORChain (RUNE) token has climbed 9%, reaching a price of $8. Since April 14, the altcoin is listed at $8.69 and has a market capitalization of $2.6 billion, according to CoinGecko.
Chiliz (CHZ)
Chiliz has been a cryptocurrency focused on developing a blockchain-based sports and entertainment ecosystem. Thanks to Chiliz, sports and cybersports teams can sell their own fan tokens, to be used as an exchange tool within the community.
In fact, CHZ is the platform's own crypto, used by the Socios.com project to buy fan tokens for supporters of any given team. Purchased fan tokens allow users to influence teams through voting, as well as receive rewards for participation.
Socios.com's Chiliz cryptocurrency empowers sports and cybersports fans to engage in the running of their favorite teams, games, leagues and events. As 2021 progressed, the sports and cybersports landscape shifted its focus to boosting audience activity and monetizing it, not just in numbers. The multipurpose engine provided by the Socios.com platform is designed to give fans a voice in directing the team's actions. For their part, both teams and league and event organizations will be able to effectively monetize fan demand for this voting privilege.
During the past week the Chiliz token (CHZ) price spiked by 2% and over the last 24 hours by 6% continuing to rise, reaching a price of $0.2. On April 13, the altcoin trades at a $0.24 price and its market capitalization is $1.4 billion, according to CoinGecko.
Conclusion
When investing in new coins, you keep an open mind on all the risks, because the chances of a coin remaining at the same price brackets or depreciating are sky-high.
This material is not a piece of financial advice and is for informational purposes only.
If you don't want to count on luck, RevenueBot offers an automated trading interface. You can trade on the leading crypto exchanges, including: Binance, Bittrex, FTX, OKX and others. RevenueBot allows traders to create trading bots that provide stable passive income. Among the main advantages of the platform we can highlight the following:

Fees for the service are charged only after the first profit, no prepayment required;

RevenueBot's native marketplace is a great way to buy a ready-made bot as well as to sell a lucrative configuration; 

The RevenueBot referral program enables you to earn without having to do any trading by yourself;

RevenueBot uses a Dollar Cost Averaging (DCA) strategy, through which you can successfully trade and make profits over the long run;

Automatic switching of trading pairs makes it possible to benefit from trading at any time. The bot itself will switch to another trading pair if the main one will not be able to do the earning. 
RevenueBot hosts a Telegram group for its customers and an official Telegram channel, where you can find the latest news and info about the crypto industry. You can learn more about the features of the platform on the RevenueBot official website.