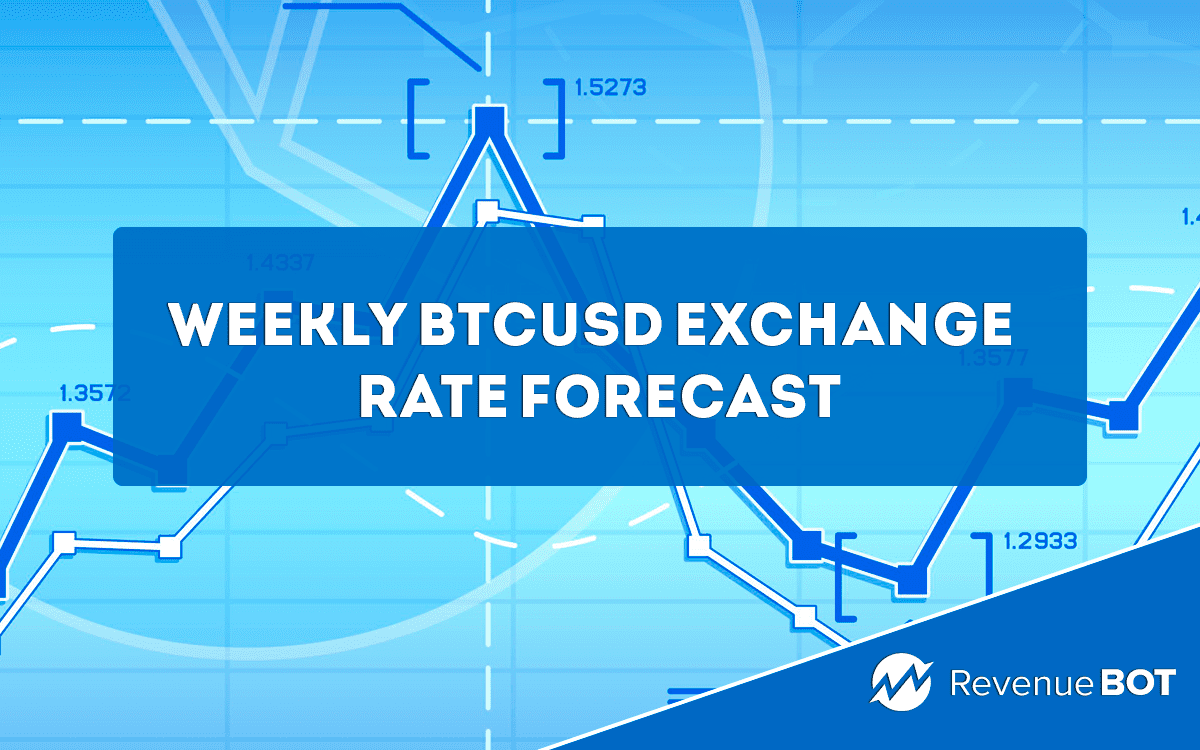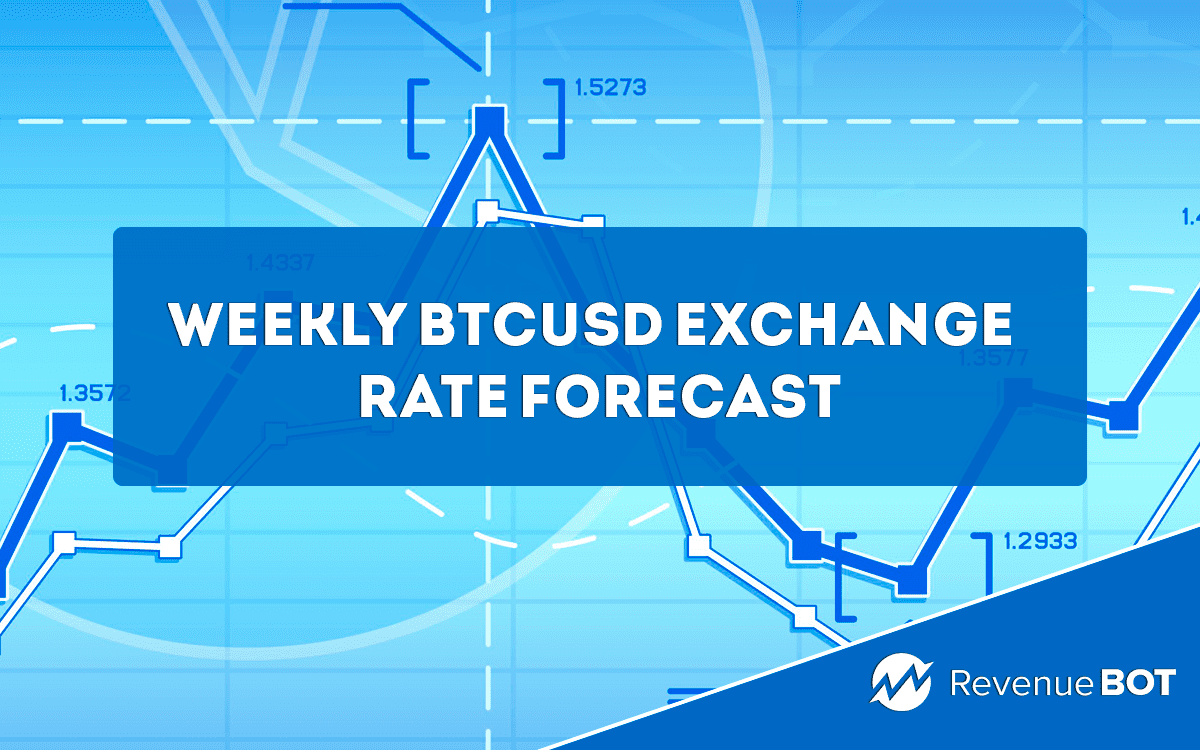 Bitcoin entered an oversold zone, where the hash rate begins to go offline, as expected – the low BTC price compared to mining costs will compel miners to suspend bitcoin mining until its price regains its footing.
What is somewhat comforting here is that we have historically had this happen in the second half of a bear market, which means that there is still half of a bear market left to go.
Bitcoin MVRV ratio, which is calculated by dividing the market cap of BTC by the realised cap, similarly indicates that there may be more price weakness ahead. This metric accurately represents  the top of a bull market and the bottom of a bear one. While the bottom is usually reached when the MVRV value is less than 1, an MVRV value greater than 3 determines that the price is overheated. 
Currently, the ratio is about 1.3, implying that the cost of BTC can plummet even lower before a cyclic bottom forms. Even if we follow the higher low as shown in the chart below, BTC may have to fall to an MVRV value of about 0.9 before we are certain of a cyclic day.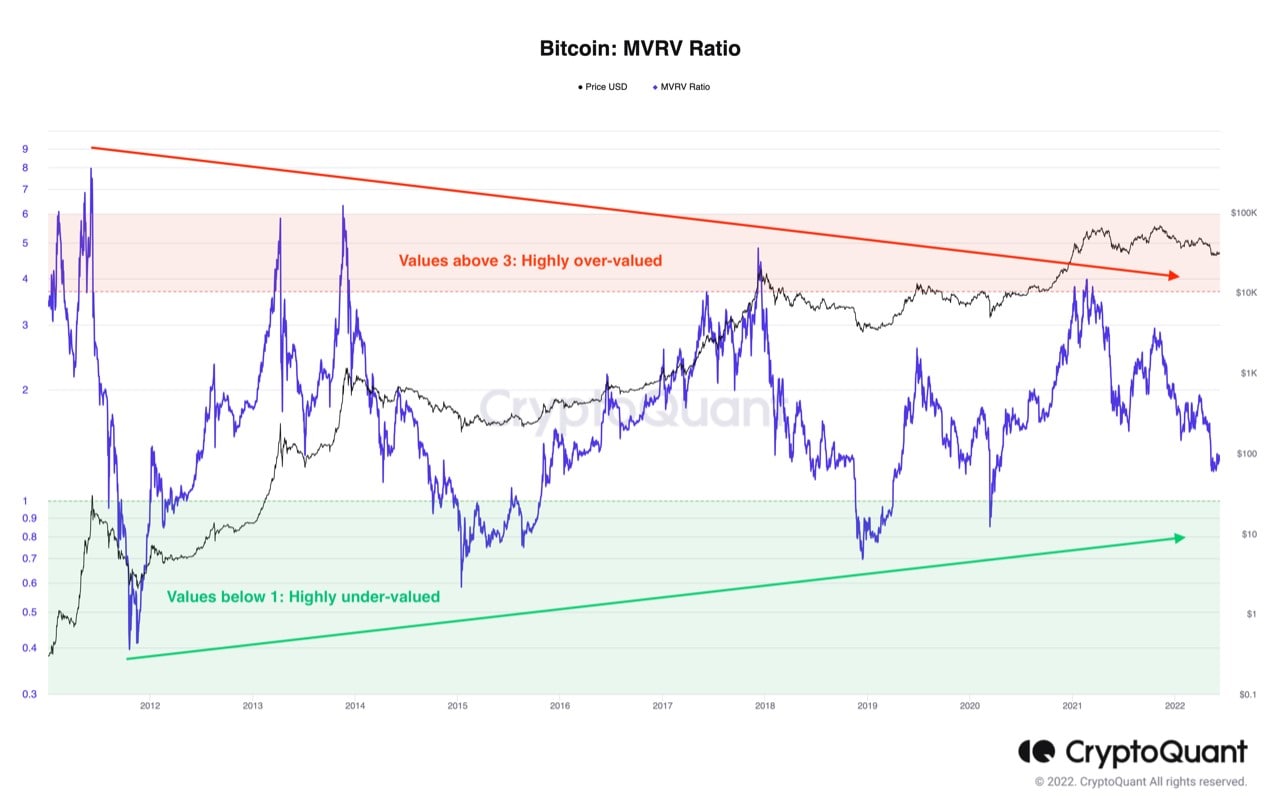 Once this bear market is over, the odds are pretty good that BTC will surge even higher, since the supply of illiquidity is skyrocketing when the price is headed down. 
This bear cycle is markedly different from previous ones since the price drawdown overlapped with a drop in illiquid BTC supply, a sign that long-term holders are selling. And yet, during this downfall, the supply of illiquid BTC is steadily rising, meaning that long-term holders are purchasing during the price drop. 
It may even suggest that this collapse is likely to last less than the previous ones. Still a better signal is that illiquid supply carries on growing, despite the BTC's declining value.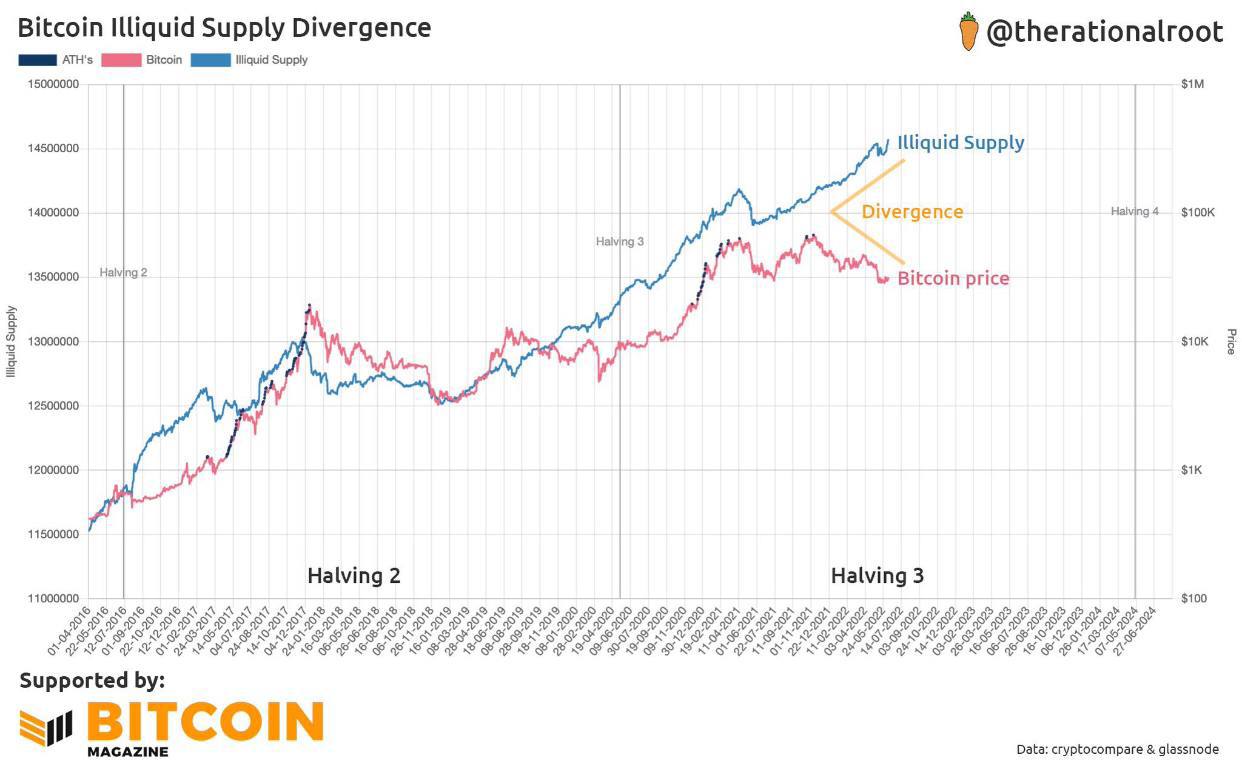 More and more long-term holders are sitting atop their BTCs and refusing to sell them, the demand may so outstrip supply by the time the next bull market arrives that the price of BTC will soar rapidly and in a matter of time.
This material is not a piece of financial advice and is for informational purposes only. 
You can learn more about the features of the platform on the RevenueBot official website.