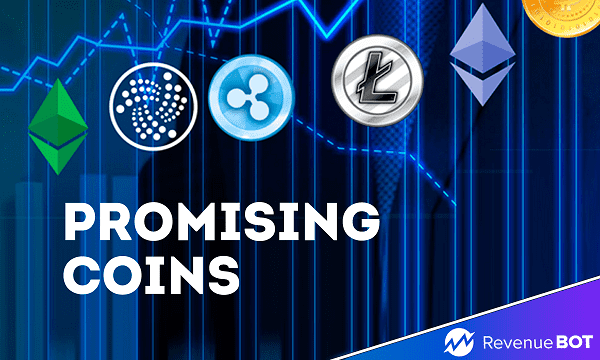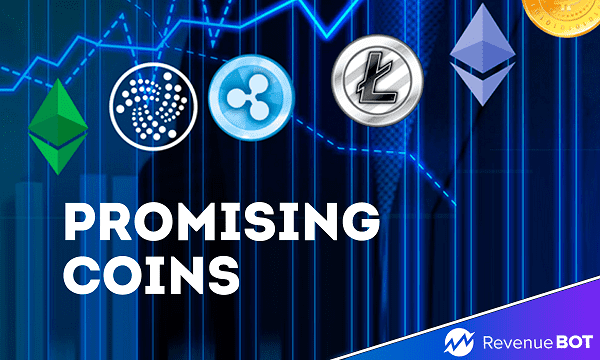 Numerous cryptocurrencies and tokens appear every day. Some of them are of a practical nature, which means they perform some sort of function. Others, on the contrary, have a purely entertainment purpose and may be in demand only due to the strong buzz around the project. RevenueBot has highlighted a few coins to watch out for. 
QLC Chain (QLC), now Kepple (KPL)
QLC was created on the NEO blockchain and is NEP-5 compliant cryptocurrency. The token provided usage rights related to the measurement of network capacity and served as a means of payment for market transactions. Transactions using QLC were instantly executed in the blockchain. The platform also allowed users to stake QLC and gain access to a variety of perks, including token issuance.
QLC Chain (formerly QLink) is a next-generation public network for decentralized telecommunications services. QLC Chain's mission centers on creating a secure and reliable environment for telecom services and narrowing the global digital gap by using distributed ledger technology (DLT) that enables everyone to run network services. It aims to decentralize telecommunications, where users can purchase connectivity from other users rather than from cell phone providers.
Simply put, QLC Chain is a multidimensional Block Lattice architecture which supports integrated telecom functionality. The platform decentralizes these services so you can buy and sell telecom services from your peers instead of using centralized monopoly telecom companies for such an aim. What makes the QLC Chain model groundbreaking is that it allows users to sell unused data to others, sell access to Wi-Fi connections and manage cellular signals.
Powerledger (POWR)
POWR is an ERC-20 token designed to pay for fees in the Powerledger system, as well as to vote on key changes within the platform. It acts as a licence required for businesses such as; utilities, renewable  energy operators, microgrids, companies committed to 100% renewable  energy and property developers to access Powerledger's platform. POWR holders are able to sell excess renewable energy through this platform.
Power Ledger stands for a technology company that builds software for distributed and decentralized energy markets, with the goal of ensuring a sustainable future. The company has developed a blockchain-based platform to track and trade renewable energy, agile services and environment-related goods. Its mission is to provide the platform for a fully modernized, market-driven grid that offers consumers choice in energy while driving the democratization of power.
The Power Ledger project is built on the Ethereum blockchain, allowing users to conduct business for other users without any intermediaries. The platform creates P2P transactions for energy products by recording the creation and consumption processes of all participants in the platform in real time. Energy production and usage are traded at predetermined prices.
Rally (RLY)
RLY is a versatile asset offering its holders to control the future of Rally and use it as a means of exchange when buying and selling Rally Creator coins. The RLY token also provides an opportunity for holders to earn passive income by providing liquidity.
The protocol focuses on social tokens, empowering creators to create their own tokens and build a digital economy around their work. RLY allows streamers, artists, musicians, gamers, athletes and other content creators to engage their communities and monetize their followers by offering them access to exclusive content, events and merchandise.
Any creator on the Rally platform gets a customizable and branded cryptocurrency to use as they see fit. This allows creators to grant exclusivity to their content and motivate their fans to monetize directly, without paying the fee to the platform. Fans in turn may show loyalty and support to the creators, while receiving some exclusive access and benefits as a result. Creators and fans alike enjoy weekly RLY awards from the community.
Conclusion
When investing in new coins, you keep an open mind on all the risks, because the chances of a coin remaining at the same price brackets or depreciating are sky-high.  
This material is not a piece of financial advice and is for informational purposes only.
If you don't want to count on luck, RevenueBot offers an automated trading interface. You can trade on the leading crypto exchanges, including: Binance, Bittrex, FTX, OKX and others. RevenueBot allows traders to create trading bots that provide stable passive income. Among the main advantages of the platform we can highlight the following:

Fees for the service are charged only after the first profit, no prepayment required;

RevenueBot's native marketplace is a great way to buy a ready-made bot as well as to sell a lucrative configuration; 

The RevenueBot referral program enables you to earn without having to do any trading by yourself;

RevenueBot uses a Dollar Cost Averaging (DCA) strategy, through which you can successfully trade and make profits over the long run;

Automatic switching of trading pairs makes it possible to benefit from trading at any time. The bot itself will switch to another trading pair if the main one will not be able to do the earning. 
You can learn more about the features of the platform on the RevenueBot official website.