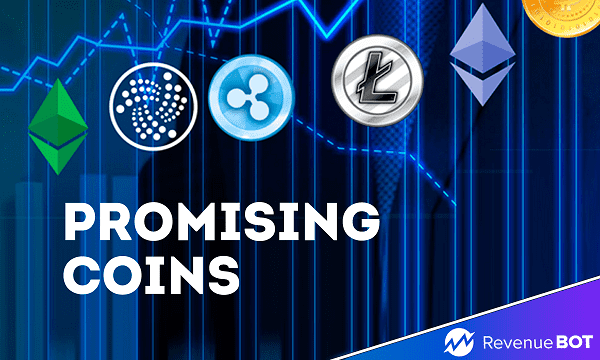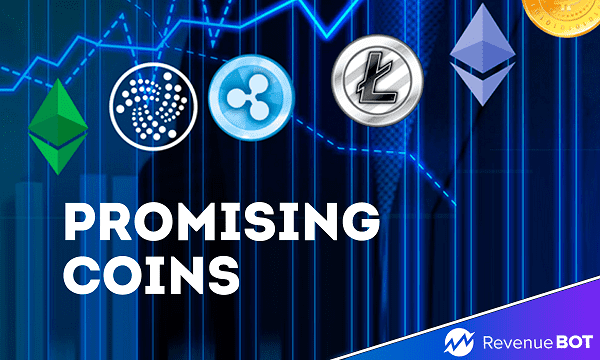 Numerous cryptocurrencies and tokens appear every day. Some of them are of a practical nature, which means they perform some sort of function. Others, on the contrary, have a purely entertainment purpose and may be in demand only due to the strong buzz around the project. RevenueBot has highlighted a few coins to watch out for. 
Reserve Rights (RSR)
The crypto has two main purposes for the Reserve protocol – "insuring  Reserve stablecoins (RTokens) through staking and governing them through  proposing and voting on changes to their configuration". The Reserve token and Reserve Rights token together create a dual-token system that works to produce a censorship-resistant, decentralized stablecoin. This is achieved using innovative protocols to balance the price of the Reserve token at $1.
Reserve Protocol recognizes currency devaluation, and slow, costly international transactions, and has created an innovative solution to remedy this. The Reserve Protocol is designed to host a completely decentralized stablecoin, that can not be manipulated or inflated by governments. Furthermore, the team behind Reserve Protocol wants to create a fully self-sustainable platform, with decentralized governance and developments.
The Reserve Protocol was built on Ethereum. However, it can be implemented on its own chain or on top of any other smart contract platform. The long-term goal is for total interoperability of the Reserve token across all smart contract-enabled blockchains. For example, the RSR token is already deployed in chains like Solana and xDAI.
Wilder World (WILD)
WILD is the Wilder World project's native token, designed to govern their DAO (a decentralized autonomous organization). These tokens will be used as voting mechanisms for Wilder stakeholders, as well as to incentivize the expansion of the Wilder Metaverse; from new protocols and services to the development of fully virtual people, places, and things.
Wilder World is an immersive 5D Metaverse built on Ethereum, Unreal Engine 5 & ZERO. Partnering with Zero.Space, the project creates layered, photorealistic and mixed reality worlds where so-called savages move freely, acquire virtual territory and express themselves through unique avatars, decorations and fashion accessories.
A central theme of the project is that it functions equally as an experiential platform, an NFT marketplace and as its own economy: WILD tokens are the fuel that keeps the platform running, and also give users a stake in the future of the project. WILD token holders can mint and trade NFTs within the platform itself, and with the protocol enabling fractionalised NFT ownership, the marketplace offers an agile, inclusive and extremely liquid marketplace.
LooksRare (LOOKS)
LOOKS is LooksRare's native token that is used for staking and rewarding users. 100% of the LooksRare platform's trading fees are earned by LOOKS token holders: such a reward model was created in response to the previous generation NFT trading platform, whose fees primarily reward a single entity.
LooksRare is an NFT marketplace that was launched in early 2022. The platform rivals OpenSea, which is the leader in this sector of the market. Unlike OpenSea, LooksRare is a completely decentralized organization that respects the fundamental principles of blockchain technology.
LooksRare's trading experience is intuitive for experienced NFT traders, while also providing new and innovative features like collection-wide offers, instant royalty payouts for creators, and flexible purchases using mixed tokens (WETH +ETH). Behind the simple user experience lies an innovative, modular smart contract design and a full-stack built from the ground up for scalability, security, and speed.
Conclusion
When investing in new coins, you keep an open mind on all the risks, because the chances of a coin remaining at the same price brackets or depreciating are sky-high.  
This material is not a piece of financial advice and is for informational purposes only.
If you don't want to count on luck, RevenueBot offers an automated trading interface. You can trade on the leading crypto exchanges, including: Binance, Bittrex, FTX, OKX and others. RevenueBot allows traders to create trading bots that provide stable passive income. Among the main advantages of the platform we can highlight the following:

Fees for the service are charged only after the first profit, no prepayment required;

RevenueBot's native marketplace is a great way to buy a ready-made bot as well as to sell a lucrative configuration; 

The RevenueBot referral program enables you to earn without having to do any trading by yourself;

RevenueBot uses a Dollar Cost Averaging (DCA) strategy, through which you can successfully trade and make profits over the long run;

Automatic switching of trading pairs makes it possible to benefit from trading at any time. The bot itself will switch to another trading pair if the main one will not be able to do the earning. 
You can learn more about the features of the platform on the RevenueBot official website.