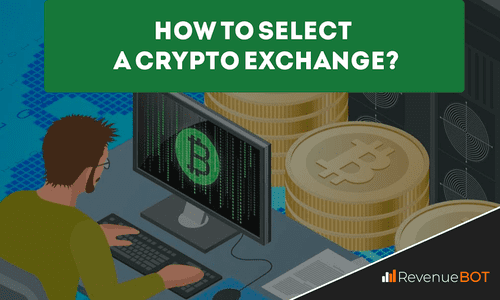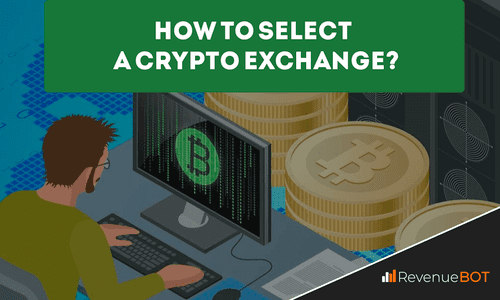 Today, there are many exchanges in crypto space that provide opportunities to trade cryptocurrencies. There are so many of them that it can be difficult for newcomers to decide which one to choose. In this material we will discuss the most important aspects when choosing a crypto exchange.
Legal component or reputation of the exchange
In order to be sure of the transparency of the operation of the exchange, it would be good if it had a licence to operate. This can be Gibraltar's DLT license, MSB status in FinCEN USA and FINTRAC Canada, Hong Kong's financial regulator license and others. In short, the licence depends on the place of incorporation of the exchange.
There are a lot of exchanges that operate without any license. They have customers who trade calmly. On the one hand, if you're trading on a crypto exchange that operates without proper licenses, you're not immune to sudden losses.The implication of sudden losses is that your funds could simply disappear the accounts and you would be ignored in an attempt to clarify the circumstances of the incident. On the other hand, Binance does not have any license to operate, but it does offer the possibility of trading cryptocurrency to anyone who wants it. Although the official information of the exchange indicates that it does not provide services to the residents of some countries, everyone is well aware of what VPN is. The Binance Exchange is the largest among cryptocurrencies.
In addition, a crypto exchange license requires a verification procedure for each user. Therefore, for those who want to preserve the anonymity of their identity, licensed exchanges are not entirely appropriate.
It turns out that one should choose either a licensed exchange or one with a history and a name. Otherwise, you risk losing your money.
Decentralized exchanges are worth mentioning. This type of exchange has no managers, that is, they operate by blockchain and smart contracts, and important decisions are made by users through voting. Decentralized exchanges do not have licenses to provide services. Moreover, it is not possible to replenish an account in physical currencies. However, no one here would ask you to verify an identity. With regard to decentralized exchanges – look only at reputation, there are no other options.
Exchange Team
It is absolutely necessary to pay attention to the media team of developers or representatives of exchange. Whether the exchange has representatives in individual countries and how active social networks are. Take Justin Sun as an example. It does not have its own crypto exchange (but its company owns part of the Poloniex exchange). In the crypto industry it is known for its «announcements». Justin likes to announce via his social media that something big is about to be released.
As ridiculous as it may seem, he's actively doing it. And if you look further, Poloniex has never had any problems with its users. The exchange does transparent work without trying to deceive its customers.
The extent to which an exchange is open to its users also determines how secure their trade is.
Managing the trading process
There is such a definition as "user memory". Roughly speaking, if you are used to the fact that in one online marketplace the basket is located at the top right, then in any other you will look for it there. The crypto exchange was modeled on traditional exchanges. However, there are instances where a new crypto exchange decides to fundamentally change the interface. 
Trying to introduce something new isn't always a bad thing. The important thing is to make it comfortable. That's what the crypto exchange ignores when it wants to be different. Due to innovations, users make mistakes during trade that result in monetary losses.
This problem is often faced by those who are just about to start trading on decentralized exchanges. Of course, there are similarities between decentralized and centralized exchanges, but initially getting used to the new interface is extremely problematic. In addition, on a decentralized exchange, you need to connect your crypto wallet, since a personal account is not provided on these platforms. At this stage, beginners face difficulties, so the network has a lot of instructions on how to do everything correctly.
Liquidity
Crucially, the exchange had enough liquidity for each traded asset, and the trading on the site depends on it. The more the exchange can provide liquidity, the more calm the trade process will take place. Liquidity determines how quickly a trader can buy or sell an asset. If there is not enough liquidity on the site, then users will not always be able to sell the asset, even if the price is the average market price.
The way it looks is, you put out an order to sell an asset at the average market price, and you sell it 20% cheaper than you planned. Besides, it takes longer. It happens because there is no buyer or seller for your request.
Young sites often suffer from a lack of liquidity. Typically, crypto exchanges attract market makers to provide liquidity for trade, as well as special liquidity providers, such as investment funds.
Security measures
How the exchange protects your private office. Whether there is a two-factor authentication, a seed phrase, a white list of purses for withdrawal of funds and other ways of protection. Of course, you can not check whether the exchange really stores your funds on cold wallets, so it is not recommended to store all the cryptocurrency on the site – it is not safe.
Also, you should read the references on the network, on the topic of safety of the selected site. If the official website says that your funds are safe and the media cryptography mentions the hacking, then you should consider the right choice.
Conclusion
If you analyze crypto exchanges according to the above criteria, you can easily filter out all the unsuitable ones and choose the one you need. And to avoid wasting your precious time, use RevenueBot. The service has been working with reliable crypto exchanges for more than 3 years: Finance, OKEx, Kraken, PRO and others. Go to the official website of RevenueBot to find out all the necessary information.