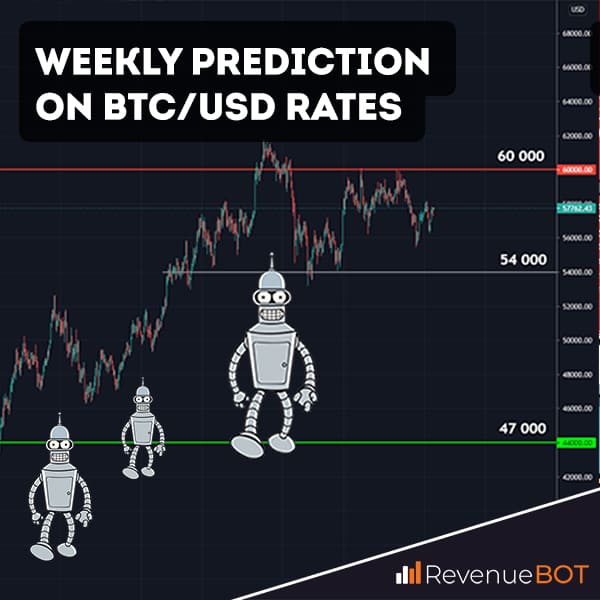 The past week within the framework of the sideways movement, in the range between $32,000 and $40,000, was under pressure for bitcoin. Twice they tried to push the price below $30,000, but both attempts were unsuccessful, buyers quickly returned it to the side range. Despite the fears of the market, the main cryptocurrency is not in a hurry and, apparently, does not plan to continue falling. What will be the upcoming week, we will analyze in our traditional weekly forecast of the bitcoin exchange rate to the dollar.
BTCUSD forecast
The main area of accumulation of liquidity was concentrated in the range between $30,000 and $32,000, it was there that sellers met the resistance of buyers, as a result of which the price recovered at high volumes. In total, since the beginning of the market fall on May 19, there have been five attempts to break through the support zone, but all of them were unsuccessful. First of all, this indicates the weakness of sellers. Secondly, this indicates the unwillingness of the market to stop the current growth cycle. As soon as the price drops to $30,000 and below, large bidders immediately buy out the entire market offer. It is likely that this week we will see a new attempt of bitcoin to return above $40,000. There are no fundamental factors that could collapse the price yet, and all past events have already been incorporated into the price.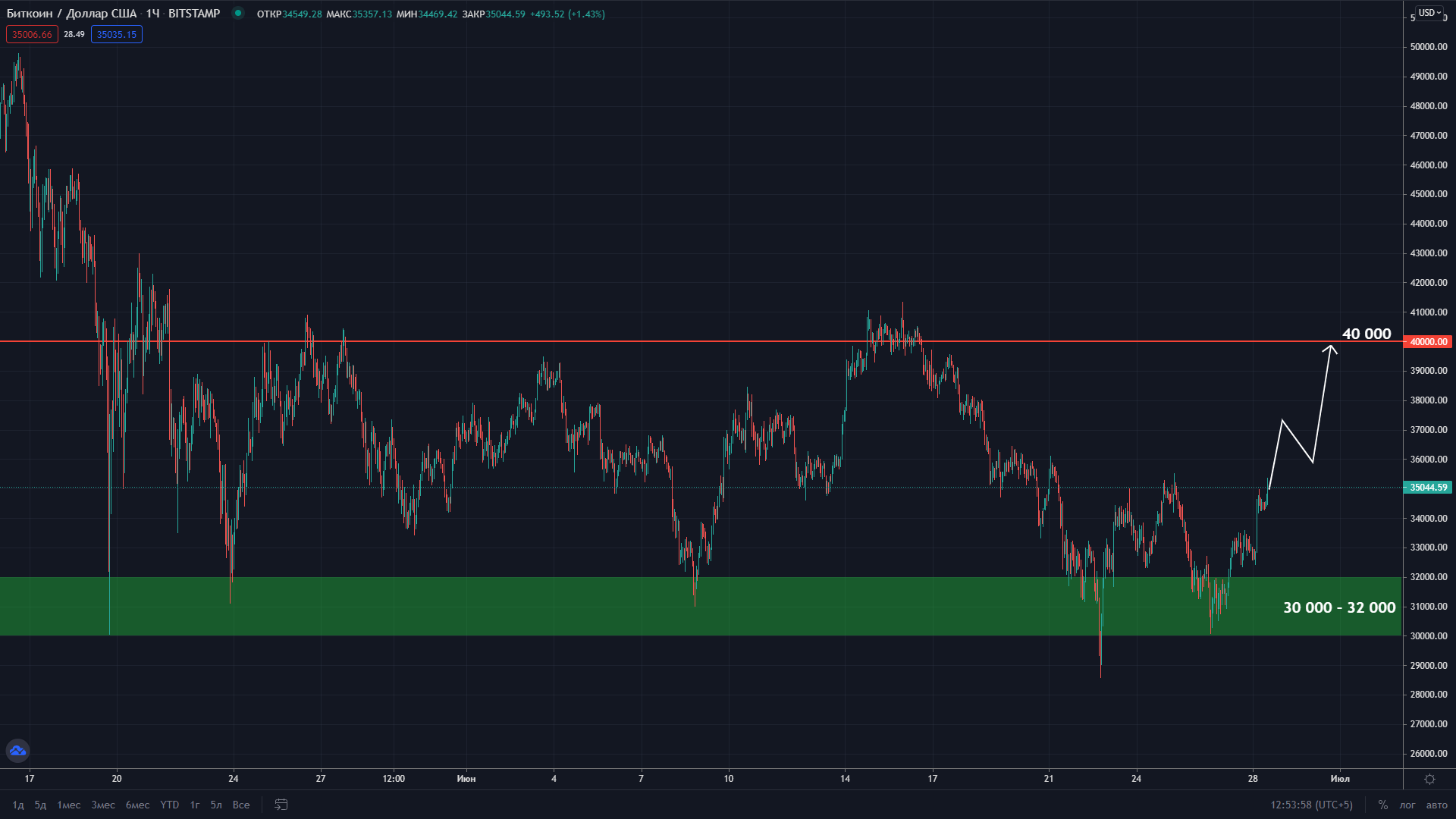 The relative strength index of the RSI indicator also indicates that the price is ready to continue the recovery, at least within the sideways range. If the price rises to $40,000, the price will quickly rush to the area of $48,000. The key support zone is still the $32,000 level. We just have to wait for one of the major players in the market to take control of the situation. Or, until the next regulator in China and the United States introduces a new ban. In short, the crypto market today lacks a trigger that will start a new cycle of falling or rising.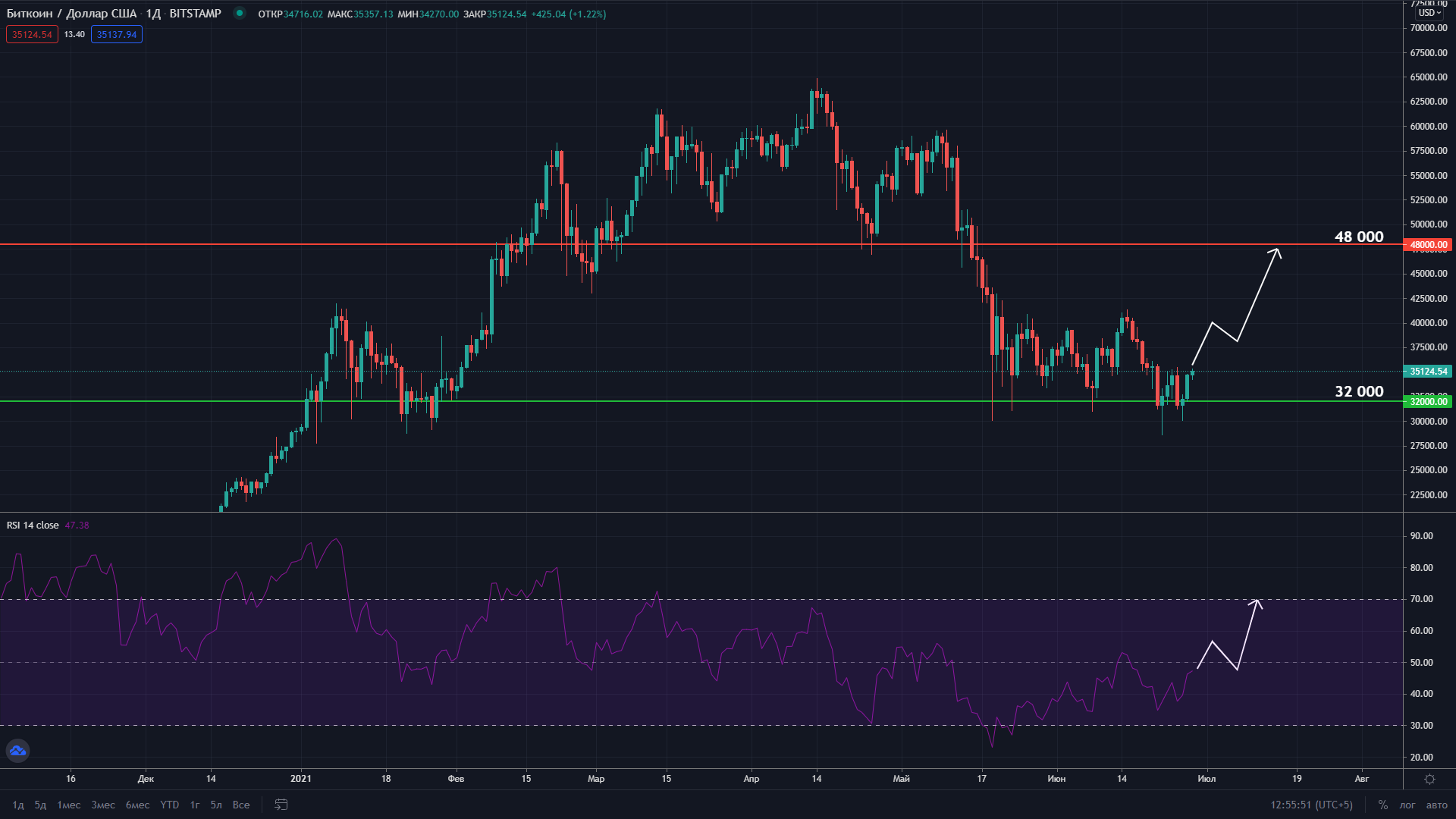 Our forecast for Bitcoin (BTCUSD) for today, tomorrow and the week of June 28 to July 4 continues to be the same – the end of the fall cycle, followed by recovery to the area of $40,000 and then $48,000.