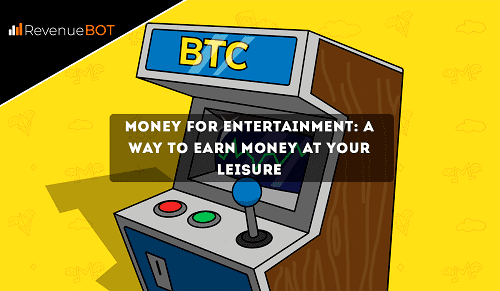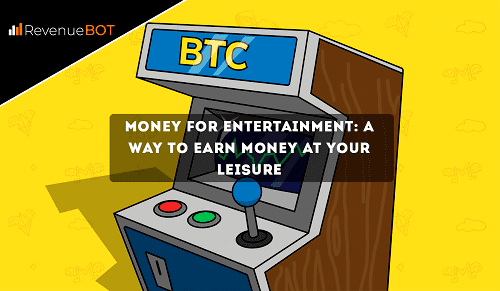 The cryptocurrency industry is developing, and consequently, there are more and more new sectors in which you can make a profit. However, not everyone likes trading and investing. For some, this may seem time-consuming and boring. What if you can earn digital assets by spending time playing computer games? And we are not talking about championships where you can win a prize pool, but about ordinary video games. In this article, we have picked up some interesting crypto games in which you can have fun and earn money at the same time. Shall we play?
F1 Delta Time
This game will appeal to fans of Formula 1 racing. Due to the fact that the championships are not held now, the Hong Kong company Animoca Brands has released a game called F1 Delta Time.
F1 Delta Time is a collectible and racing blockchain game licensed from the popular Formula 1 racing series. In it, players will not have to do only racing as in other well-known simulators, everything is a little easier, and maybe more interesting. Players will have to collect racing cars, hire drivers and buy components for their cars. They can also exchange or sell unnecessary parts to other users.
Each car has its advantages and disadvantages. The characteristics are also always individual, ranging from speed, acceleration and clutch, ending with luck. The player will have to look at weather phenomena and conclude that he needs to change in the car if, for example, it rains.
The game has an NFT auction, where all team cars were added, such as: Mercedes AMG W10, Ferrari SF90, Red Bull Racing RB15, McLaren MCL34, Renault RS 19, Racing Point RP19, Toro Rosso STR14, Alfa Romeo Racing C38, Haas VF-19 and Williams FW42. Especially rare cars have already managed to find buyers for $ 16 000.
Chain Clash
This game is suitable for fans of fighting games. There are no bloody fights like in Mortal Kombat, but players are provided with a number of other game chips.
Chain Clash is a collectible F2P game. In it you will be able to collect and train fighters, unite with like-minded people and form clans. In the game, the fighters are called avatar. All of them belong to crypto clans, such as Ethereum, EOS, Bitcoin and others. The player gets the starting avatar for free, the rest will have to be bought, unless of course they are needed. After the avatar is received, the player can immediately begin his training and skill development. The number of avatars that a player can allow is unlimited. There are even crypto celebrities among them, such as Denis Laminer, the founder of EOS, or John McAfee, the founder of McAfee antivirus.
It is worth saying that each avatar is an NFT token in the EOS blockchain. It becomes more expensive when it develops and gets new skills. That is, the more you upgrade the avatar, the more expensive you will be able to sell it in the future.
MegaCryptoPolis 3D
It's time for a strategic game. MegaCryptoPolis 3D is a strategic city game originally created on Ethereum. As in all games of the strategy genre, here the player is given the opportunity to buy or conquer new lands, hold auctions on the open market, collect taxes, increase influence and destroy rivals.
In addition, when you are engaged in the development of individual infrastructure, the player can also buy areas and receive income for each transfer made in their areas.
Ethermon
A game in which users will have to collect and collect various characters, pump them, and then participate in competitions. Each of the collected characters has a different type, class, shape and abilities. Players with characters can use them to fight with other users and receive rewards for it. For example, you can complete a mission, hold competitions in higher ratings, train or run an adventure mode.
Emergents
The video game will appeal to fans of comics and board games about superheroes. In the game, each player represents one of the thirteen unique heroes with unique characteristics and superpowers, and then, as expected in the world of heroes, participates in the battle for the title of the strongest hero.
Players can personally purchase and sell unnecessary cards. This is done in order to reduce the number of unnecessary cards in the game. Transactions between players on card sales are carried out using the XTZ coin.
SkyWeaver
Another card game, but unlike the previous game, there are no superheroes, and the action takes place in an alternate reality called Sky. In this reality, the SkyWeaver character explores the world and takes part in battles.
There are three types of cards in the game: gold, silver and game cards. Gold cards are the rarest and only experienced players can get them. Silver and gold cards are individually designed. They are also unlimited in emissions, but despite this, they fall out quite rarely.
Players who are diligent can receive a WEAVE token every week. It can be used to generate a random gold card.
The company has a P2P trading platform where you can trade and exchange cards between players. The platform also acts as an automatic market maker.
Conclusion
As you can see, you can earn in the cryptocurrency sector not only by trading or investing, but also by playing entertaining video games. This is just a small part of the games that exist and it is unlikely that developers will stop there, because where there is demand, there will always be supply.
But for comfortable trading with top digital assets, we can suggest paying attention to the RevenueBot service. The service provides the opportunity to create trading bots on the largest cryptocurrency exchanges: Binance, Bittrex, Bitfinex, Exmo and others. Creating a bot is free of charge, the service will not take commissions until the client begins to make a profit from trading the bot. With the help of deep settings of the bot, the service's clients implement trading strategies that are problematic to experience in normal trading. We will immediately indicate: the bot does not have access to customer funds on the exchange, but trades using API keys, that is, the account will remain out of access. RevenueBot has over 28 thousand customers who earn money thanks to trading bots.
Why should I choose this service?
Pay the commission only after making a profit.

The bot settings open up a variety of ways to make a profit.

Inside RevenueBot, a marketplace is implemented where customers can buy a ready-made bot so as not to bother creating their own, or sell their own if the configuration has shown efficiency. Also, the services of a mentor (an experienced customer of the service) are purchased on the marketplace, who is ready to answer the questions of newcomers. Over time, you can become a mentor yourself, getting additional profit for this.

Regular updates of the service's features that optimize the trading process.

The presence of the RevenueBot referral program allows you to earn money on trading, even without resorting to trading. Attract new customers for the service and get up to 30% of the profit they receive every month (but not more than 15 USD).
This is a small list of the advantages of the service. You can continue to list the positive qualities of RevenueBot, but why do this if you can go to the official website of the service and see for yourself everything? It is highly recommended to make decisions faster, because the crypto market does not stand still, but grows at exorbitant steps. Who knows how much profit is missed by someone who does not dare to come and start trading with RevenueBot.