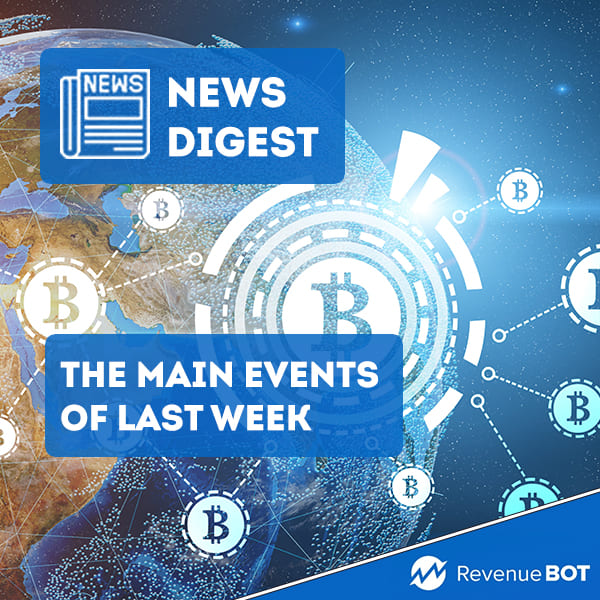 It's Friday, February 4. As the week comes to an end, we can focus on the highlights of the crypto industry over the past few days.
Litecoin Rolls Out "Mimblewimble" Upgrade
The lead developer of the Mimblewimble Extension Block (MWEB) upgrade, David Burkett, announced it is ready for activation on the main Litecoin network.
Mimblewimble is a protocol with extensive scalability and privacy enhancements. Multiple technologies are used by the protocol, including confidential transfers and CoinJoin, which hides the data-in and data-out of senders and receivers, and also combines a large number of transactions into one.
The MWEB will empower users with the option of when to hide transaction info.
"MWEB is a crucial next step in Litecoin's evolution. The optional confidentiality MWEB provides gives the user notable and needed protections for small everyday items, to salaries, or even buying a home", said Burkett in the official corporate announcement on Jan 31.
The launch will occur after the threshold of 75% support signals during the "window" of 8064 blocks is reached.
Microstrategy Buys Another 660 BTC
Michael J. Saylor, CEO of MicroStrategy, has stated that the business analytics software provider purchased an additional 660 BTC worth about $25 million.
The company has a total of around 125,051 BTC, which equates to about $4.8 billion at current exchange rates. It spent about $3.78 billion to buy them.
MicroStrategy was the first public company to invest some of its own capital in digital assets.
In August 2020, the provider purchased 21,454 BTC. From December 2020, the company began using not only its own capital to buy bitcoin, but also debt financing, by placing $650 million in convertible bonds.
OpenSea Reports that 80% of free NFTs were plagiarized, spams, or fakes
OpenSea, the world's largest NFT marketplace, has reported that more than 80% of the non-exchangeable tokens that were created using the free NFT minting tool are plagiarized, fake or spam.
The Marketplace added a free NFT creation feature in December 2020. The feature allows individuals to release an NFT without paying upfront "gas costs".
On January 27, OpenSea limited free minting to only five collections to combat the "misuse" of this feature. 
However, users started to complain. They went on to say that they were unable to finish their NFT collections. As a result, the limitation lasted only for 24 hours.
"In addition to reversing the decision, we're working through a number of solutions to ensure we support our creators while deterring bad actors", — OpenSea officials wrote on their Twitter.
FTX to Acquire Liquid Crypto-Asset Exchange
Bitcoin exchange FTX has negotiated the acquisition of Japanese cryptocurrency platform Liquid and its subsidiaries.
The total amount of the deal remains undisclosed. It is expected that it will be closed by March 2022.
Moreover, the deal includes Singapore-based Quoine Corporation and Quoine Pte. Quoine, operating under the Liquid brand, was among the first recipients of Japan's FSA licenses in 2017.
Quoine will integrate FTX products and services into its own platform, while existing FTX customers from Japan will migrate to Quoine.
To recap, Liquid reported a hot wallet hack in the late summer of 2021.
Afterwards, $20 million of the stolen $97 million in digital assets was sent by the hacker to a Tornado Cash mixer.
This was preceded by the reaction of centralized exchanges to the hacker's actions. 
A week after the incident, Liquid raised $120 million in loans from crypto derivatives platform operator FTX.