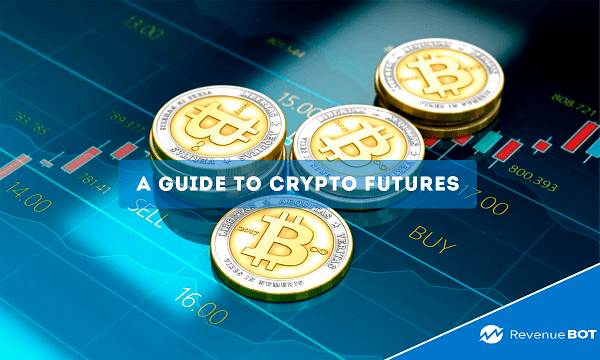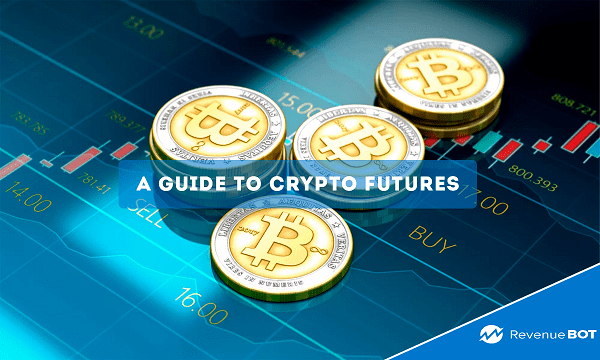 Nearly a century ago, futures trading emerged in the traditional market. From the crypto industry perspective, futures appeared rather recently, by the end of 2017. Since then, numerous exchanges have expressed their interest in cryptocurrency futures, and users of digital assets now have new opportunities for crypto investment. Several thousand coins are currently available for futures trading. So, if you've been wondering what crypto futures are and why they've become a popular derivative, we'll cover it in this article.
Definition
A crypto futures is a contract for a digital asset. The contract is concluded with the exchange for a fixed or an indefinite period. The main feature of crypto futures trading is its ability to prevent negative price changes. The high volatility of cryptocurrencies means that traders can buy assets at low prices and sell them when the value rises, and vice versa.
Cryptocurrency futures function in much the same way as traditional futures. Let us take a look at a specific example:
Two buddies agree to start trading bitcoin futures when the cryptocurrency's price was $40,000. We have one opening a long position, the other one opening a short position. Funds are "frozen" on each trader's deposit. As the expiration time (completion of the futures contract) comes, the value of the bitcoin futures becomes $45,000 per contract. It turns out that the person who opened a long position earns $5,000 from the exchange, while the other pays the missing amount of the loss.
A significant feature of this kind of trading, as you can understand from this example, is that the risks are related solely to changes in the value of the crypto. This means that you will not actually own the asset.
How to trade futures
It is not an easy task for novice traders to trade crypto. That's why you need to learn the basics of crypto futures before you start trading and investing in them.
Let us break down some of the key concepts of crypto futures trading.
Credit leveraging
A futures contract allows you to open a futures position on a digital asset by paying only a fraction of the cost. This is only possible with leverage. While leverage increases potential profitability, it also introduces risks. Trade carefully and choose the right leverage amount. For instance, a 1:2 or 1:5 leverage ratio is good for low-risk trading, especially for newbies.
Through leverage, futures can be used as a protective asset to hedge an investment portfolio. If the market goes astray, a futures contract hedged against that direction can make up for the losses.
Margins
In order to enter the market, you need to meet the Initial Margin Requirement (IMR). In other words, to open positions, you need margin funds. The maintenance margin is the minimum amount an investor needs to keep his position open. If the maintenance margin limit is reached, the position is liquidated.
Pros and cons of futures trading
Futures trading has a number of advantages and disadvantages, but we will consider the major ones.
Benefits:
By trading futures, the trader can go against the market. Put it otherwise, they can make a profit when the asset value rises as well as when it falls;

Using leverage. This one appeals to many traders since they only pay a fraction of the asset value to gain access to it;

Hedging options. Futures are a great option for hedging your stock portfolio.
Drawbacks:
Volatility. High volatility is not always to the benefit of the trader;

Due to leverage, futures trading is extremely risky. Those who are new to trading should create a personalized risk management strategy before they start trading futures.
Conclusion
Futures trading can bring you good returns, as long as you have the right knowledge and risk management strategies. Therefore, before you start trading futures, you need to put everything into perspective in order to be aware of the benefits and risks of this tool.
But to start trading on the top exchanges today, we recommend a trader's assistant: a trading bot. Use RevenueBOT to create a stable passive income. The platform allows you to create trading bots on the largest and top cryptocurrency exchanges such as: Binance, Bittrex, FTX, OKX and others. The creation of the bot is completely free, the commission fee will be charged by the platform only after the first profit has been made. It should be noted right away that the bot does not have access to the user's funds on the exchange, and that it trades using API-keys, which means that the exchange account will remain inaccessible. RevenueBot has over 40,000 customers, who make money thanks to our trading bots. 
The following is, however, not an exhaustive list of the advantages offered by our platform:
The commission fee is charged only after the user has made a profit; 

The bot settings open up a variety of ways to make a profit;

RevenueBot has a marketplace where customers can buy a ready-made bot so they don't have to create their own, or they can also sell their own bot if its configuration has proven to be effective. Furthermore, users can acquire in the marketplace the services of a mentor (an experienced user of the platform), who is ready to answer questions from beginners. Over time, you can become a mentor yourself and earn an extra income from it. 

Regular updates of the platform's features, which optimize the trading process. 

The RevenueBot referral program allows you to earn money without having to trade. Refer new clients to the platform and you will get up to 30% of the platform's commission on all profitable transactions conducted by the new user attracted by you every month (but no more than 15 USD).
As you can see, the platform has quite a lot of advantages to offer, all you have to do is start trading. There is no need to list them all when you can check everything yourself through RevenueBot's official website. It is strongly recommended that you decide quickly, because the crypto market does not stand still, it grows by leaps and bounds. If you hesitate to come and start trading with RevenueBot, who knows how much profit you are missing out on?