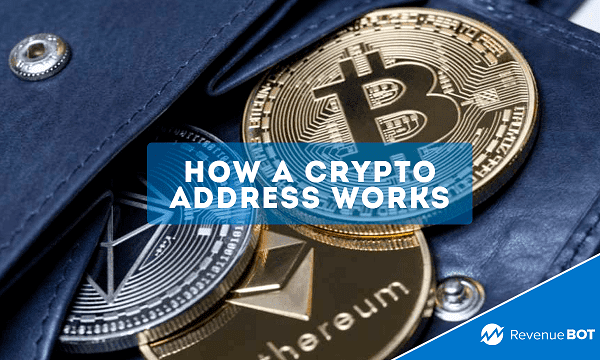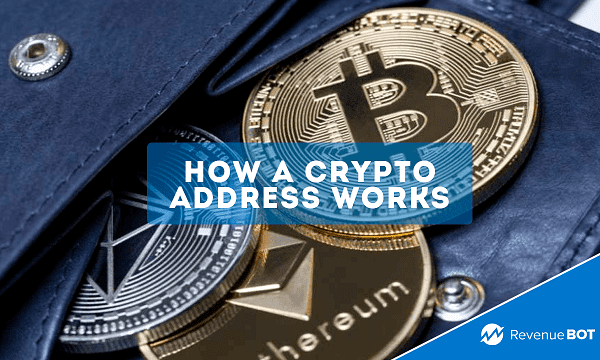 In order to use crypto to your advantage, you must provide yourself with a wallet. You will need it to store, receive or send digital assets. The user must as well obtain a crypto wallet address to be able to perform any manipulations with the cryptocurrency. In other words, a unique wallet ID. When it comes to bitcoin, this function is performed by the Bitcoin wallet address. Read on to learn what a bitcoin wallet address is, as well as the formats of it, how to generate and how to manage those addresses.
Definition
A Bitcoin address, in fact, is a unique combination of Latin letters and numbers. It is always generated randomly. A Bitcoin address can be 27 to 35 characters long. Other coins have different numbers, say, Ethereum can have a code length of 40 to 44 characters. The address can also be represented as a QR code. Any wallet address is anonymous and carries no information about the coin owner. 
The address is self-generated after registering with online services or installing a crypto wallet. It's impossible to generate two identical addresses, as it is inherent in the algorithm. 
The use of crypto assets takes place with the help of the following components:
Creating a private key (code) which is all sensitive information about the user and their virtual capitals.

Generating a public code (wallet address) that carries publicly available information about the recipient, transaction time, and transfer amount.

E-wallet ID number.
It turns out that the first step is the generation of private code. Based on the confidential key, a public code is formed through hashing. Usually you can see your own ID by clicking on the "Receive" button, which is located in any famous crypto wallet. If there is no such feature, you can try your luck in the Balance tab, in particular, and activate the Top up option there.
Bitcoin address
The public code is re-generated with each new operation. This procedure is integrated to enhance the security of crypto. Notably, the "old" keys remain in the user's archive and do not lose their activity – that is, if someone has transferred funds to a previous address, the recipient's balance is topped up. There is also an option to disable new address generation. However, by activating it, the user allows interested third parties to trace the entire history of their own financial transactions through a fixed public key.
Public code consists of the following parameters:
Characters from 27 to 35;

Starts the address with the number 1 or 3;

To avoid typos, the characters "0" and "O" or the Latin letters "l" (lowercase L) and "I" (uppercase i) are not used.
Distinctions between address and private key
Do not confuse private key and wallet address. Since they may be similar, scammers can take advantage of that. They may ask you to send a private key, saying it is the address of the wallet where the digital assets will be transferred to. If you give the data of the private key to the scammer, you are likely to lose all the assets in your wallet. 
It is vital to realize that the bitcoin address or any other wallet address is not the user's confidential data. You can easily send it to another user or post it on a website, etc. The private key is named for a reason, the one who has it will have access to all digital assets kept on the wallet.
Rules for dealing with the private key:
You don't have to memorize it, it's enough to write it down and store it securely;

You shall not keep it in any messenger;

An absolute must is to save the Seed-phrase, since it would important to restore access to the wallet.
How to track a bitcoin address
Having bitcoin address, you can check your balance, track transactions, and view the entire transaction history.
The easiest way to check your account balance is to use a crypto wallet. However, this can also be done with the wallet address – just enter its number in the blockchain monitoring. In addition, you can see the entire history of transactions from that address.
Conclusion
In this article, we figured out what constitutes a cryptocurrency address. And also learned how you can track transactions wallet and talked about address formats. With this info, you can manage crypto addresses on your own.
But in order to start earning cryptocurrency today, we suggest using RevenueBOT, a platform for creating trading bots. You can use RevenueBOT to create a stable passive income. The platform allows you to create trading bots on the largest and top cryptocurrency exchanges such as: Binance, Bittrex, FTX, OKX and others. The creation of the bot is completely free, the commission fee will be charged by the platform only after the first profit has been made. It should be noted right away that the bot does not have access to the user's funds on the exchange, and that it trades using API-keys, which means that the exchange account will remain inaccessible. RevenueBot has over 40,000 customers, who make money thanks to our trading bots.
The following is, however, not an exhaustive list of the advantages offered by our platform:
The commission fee is charged only after the user has made a profit; 

The bot settings open up a variety of ways to make a profit;

RevenueBot has a marketplace where customers can buy a ready-made bot so they don't have to create their own, or they can also sell their own bot if its configuration has proven to be effective. Furthermore, users can acquire in the marketplace the services of a mentor (an experienced user of the platform), who is ready to answer questions from beginners. Over time, you can become a mentor yourself and earn an extra income from it. 

Regular updates of the platform's features, which optimize the trading process. 

The RevenueBot referral program allows you to earn money without having to trade. Refer new clients to the platform and you will get up to 30% of the platform's commission on all profitable transactions conducted by the new user attracted by you every month (but no more than 15 USD).
As you can see, the platform has quite a lot of advantages to offer, all you have to do is start trading. There is no need to list them all when you can check everything yourself through RevenueBot's official website. Have a good trade!