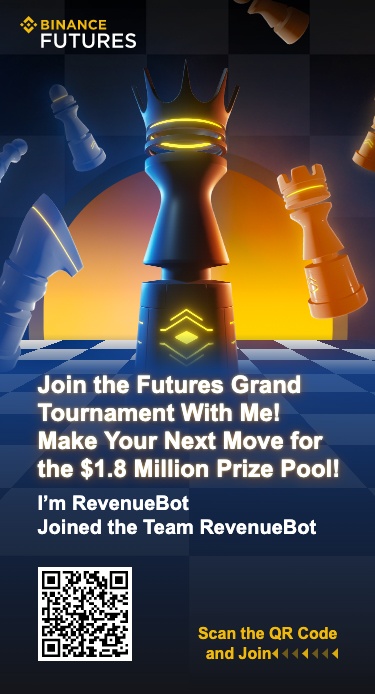 Dear users of RevenueBot service! Binance cryptocurrency exchange launches Futures Grand Tournament, that will take place from 2022-05-30 to 2022-06-13.
The entire tournament is a team competition. Members of the team will be required to show the best PnL. Indicator will be taken out by adding up the PNL of 10 best teams. If you have not yet participated in Binance Tournament, we invite you to join the RevenueBot team.
You can participate in the prize pool not only by trading, but also for inviting new users to the exchange. The more referrals are attracted to the team, the greater the chance of winning a unique NFT, which were created by Binance specifically for this tournament.
Moreover, Individual Bout, based on the daily ROI, will also be held.
Thus, Binance's Futures Grand Tournament rewards can be won according to three criteria:
Team Competition
Individual Bout
Referral Challenge
There is active preparation for the tournament now, so hurry up to join the team RevenueBot.
Full tournament terms from Binance
Read on our blog how to open a futures account on the Binance Exchange and create a bot: