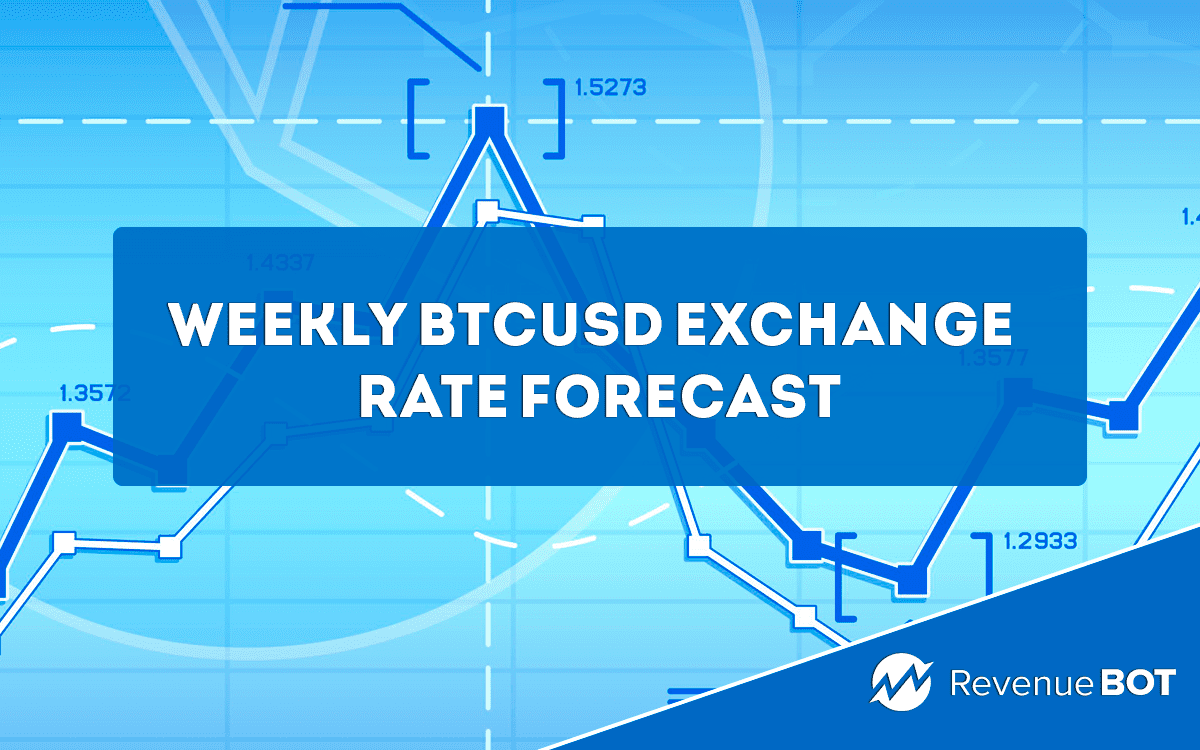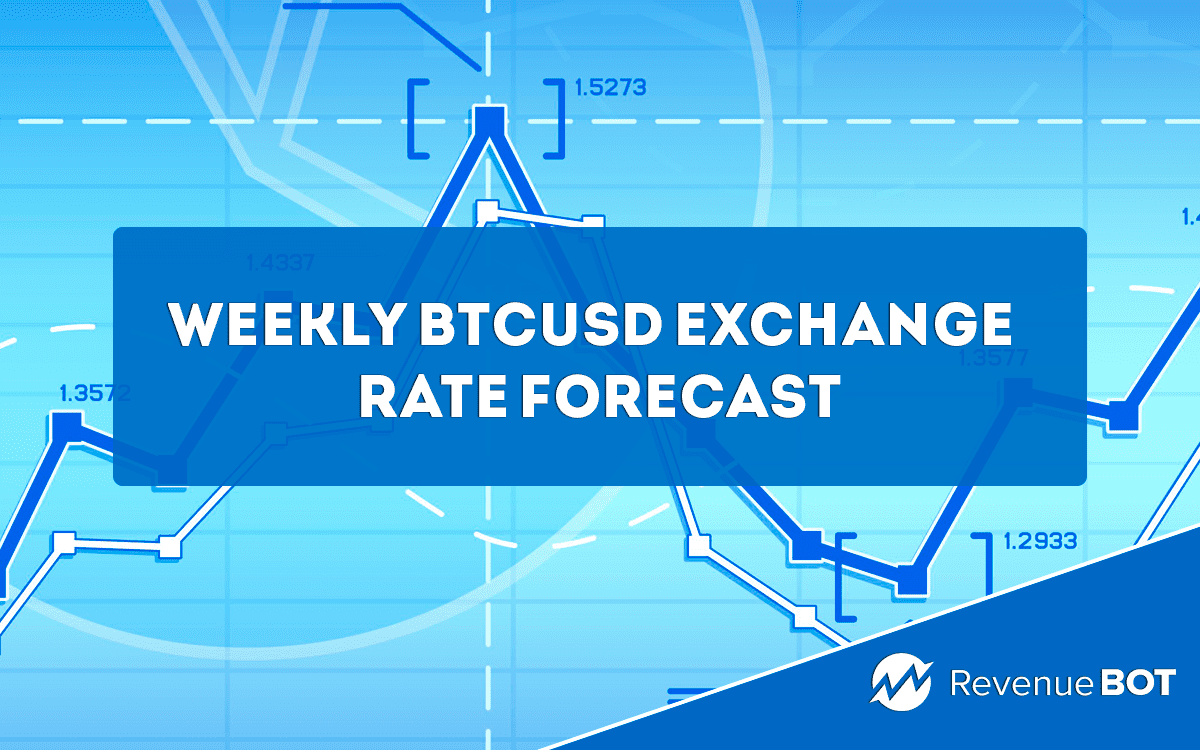 Over the last week, the flow of miners entering exchanges was at its peak since January, which is a sign that they are seeking to sell the mined BTC. The drop in the price of bitcoin is putting a strain on the profitability of BTC miners, forcing many of them to trade their BTCs as soon as they are mined to cover transaction costs.
Among the miners who have publicly announced their offerings are:
Core Scientific, largest BTC miner in the world in terms of hash rate, one that has already dealt some of the BTC mined this year as well as planning to keep doing so. Riot Blockchain, formerly verified to be a long-term holder, also sold nearly half of its mined BTC in April. 
Customers devour the entire supply of Bitcoin, all of which miners are selling well enough. It may take many months before the bull market returns, yet buyers carry on grabbing the BTC stock. 
In a May 30 statement, Cathedra Bitcoin disclosed that it sold 235 BTC during this month to increase liquidity and "hedge" itself against further price collapses. What the company also had was a rough April, during which it operated at 45% of its expected hash rate throughout the month due to the storms hitting its site in North Dakota.
Since the cost of electricity is still skyrocketing while the price of BTC keeps going low, some miners may be compelled to cease their activities because the mined BTCs are insufficient to do their work. Over time, this can affect the BTC hash rate. To put it in a nutshell, the current state of affairs as revealed by BTC miners is not bullish.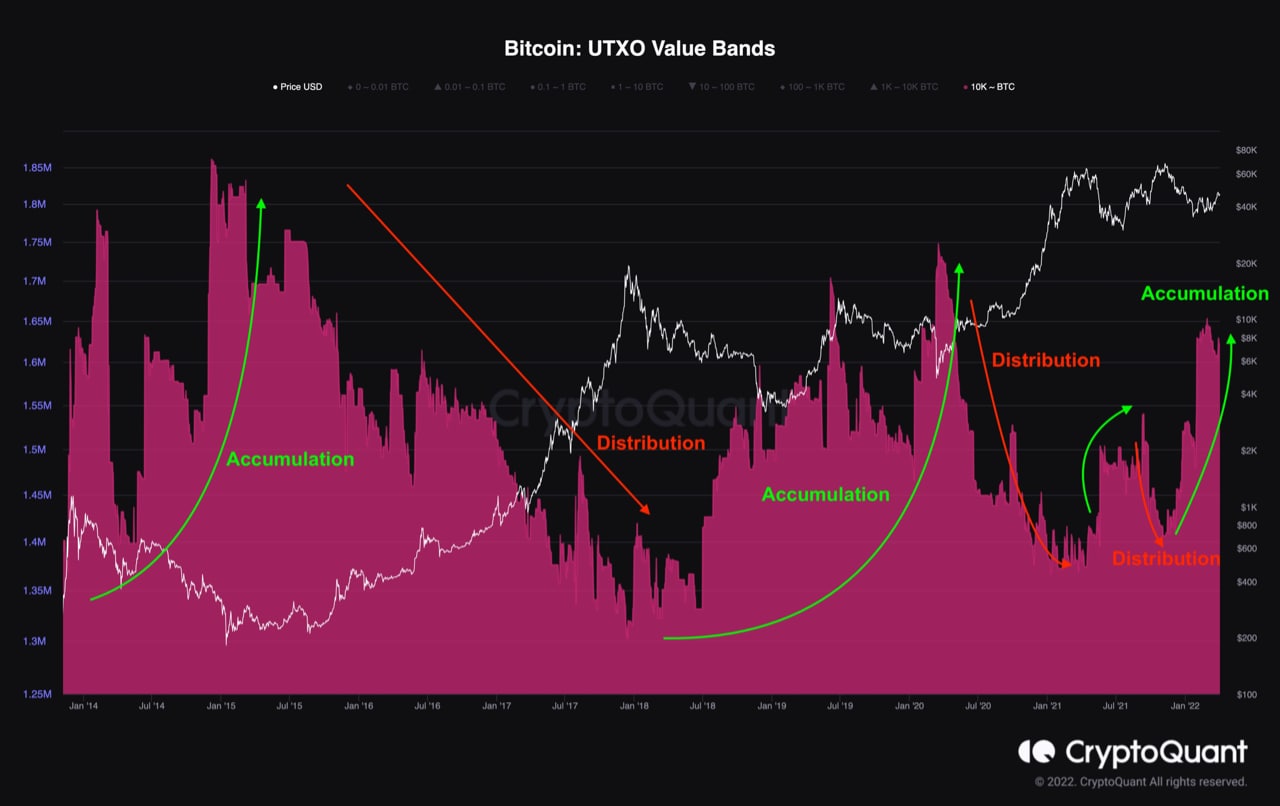 There was another buyer of BTC during its plunge, The Purpose BTC ETF, a Canadian foundation. ETF continued to accumulate Bitcoin in June, reaching an all-time high of 43,700 BTCs in total assets.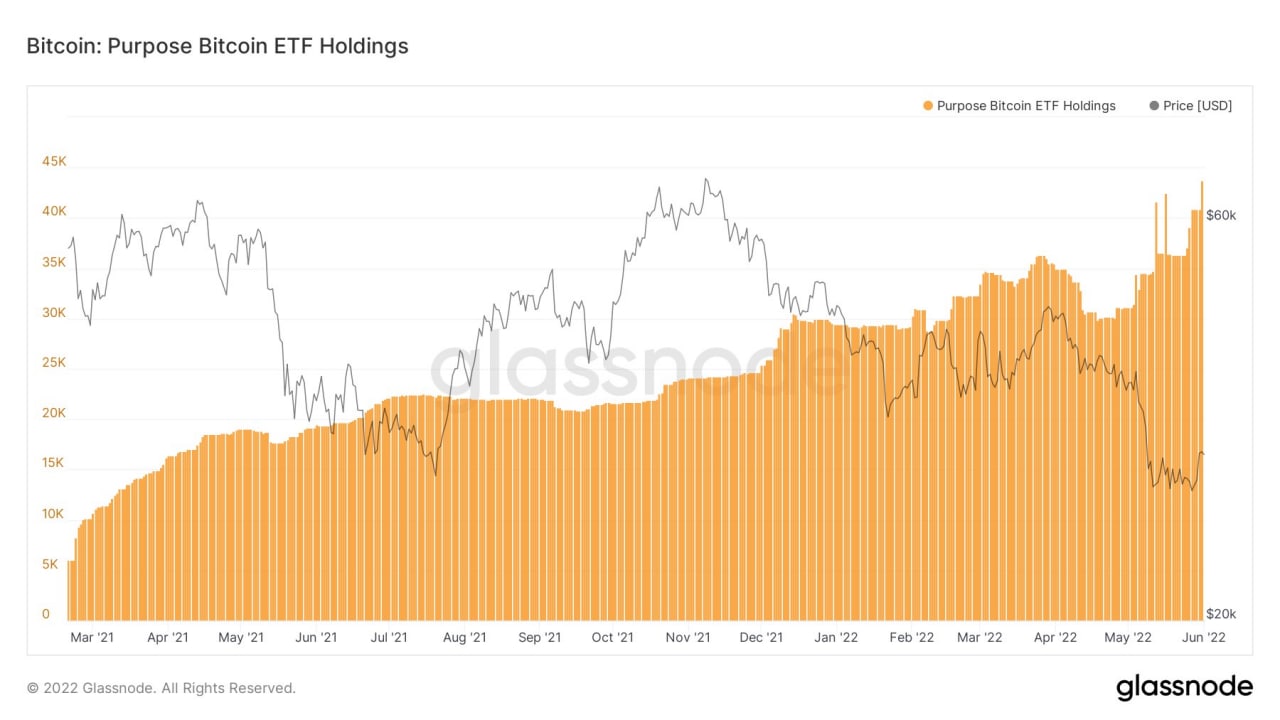 As the bulls-bears rivalry continues, it would be a great idea to analyze the SOPR of long-term holders, indicating the profitability of BTC sellers. Ongoing price weakness has caused some LTHs to begin selling at a loss, a historically decent indicator for determining whether it was a good long-term period to buy. A SOPR level below 0.8 is usually considered a good entry point, while a level near 0.5 signals a bottom. As you can see from the chart, the current SOPR has just started to drop below 0.9 and seems to be moving lower. Therefore, it could imply that the best entries will occur within the next year, since SOPR has a track record of staying in the "attractive" zone for a year after hitting that zone.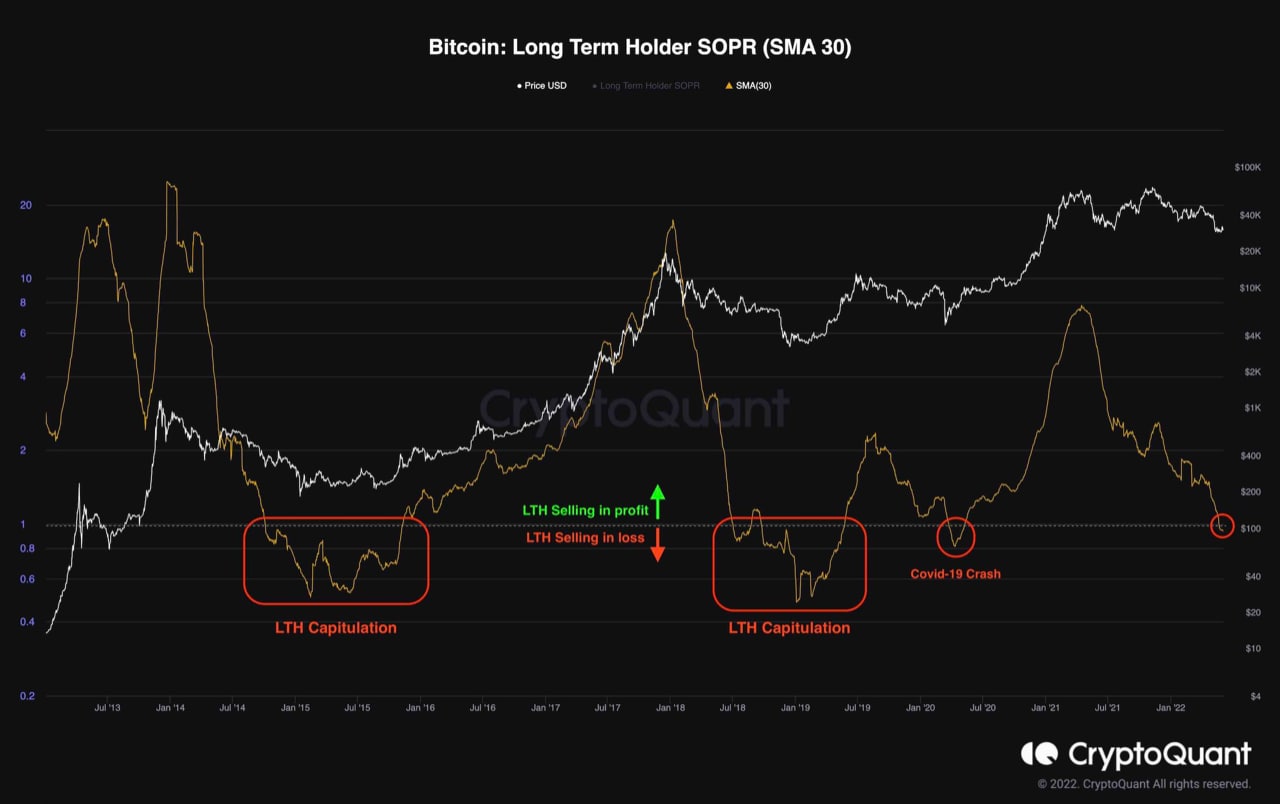 This material is not a piece of financial advice and is for informational purposes only. 
RevenueBot hosts a Telegram group for its customers and an official Telegram channel, where you can find the latest news and info about the crypto industry. You can learn more about the features of the platform on the RevenueBot official website.