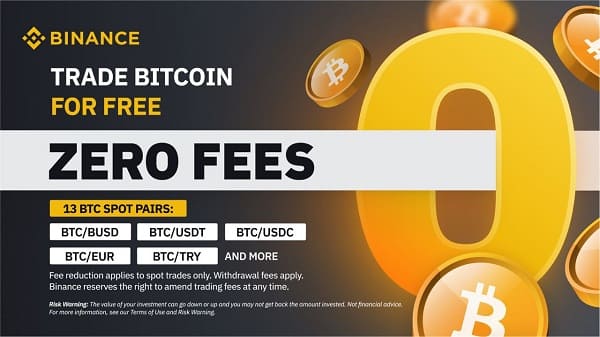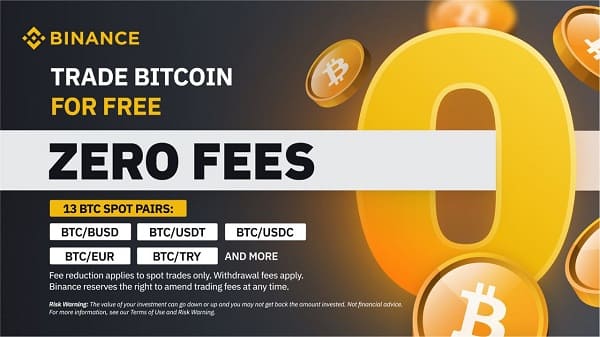 To celebrate Binance's fifth anniversary, Binance will introduce zero-fee trading for BTC spot trading pairs at 2022-07-08 14:00 (UTC). The zero-fee trading will cover the following 13 spot trading pairs: BTC/AUD, BTC/BIDR, BTC/BRL, BTC/BUSD, BTC/EUR, BTC/GBP, BTC/RUB, BTC/TRY, BTC/TUSD, BTC/UAH, BTC/USDC, BTC/USDP and BTC/USDT.
Validity Period: 2022-07-08 14:00 (UTC) until further notice.
Read more about the promotion here.