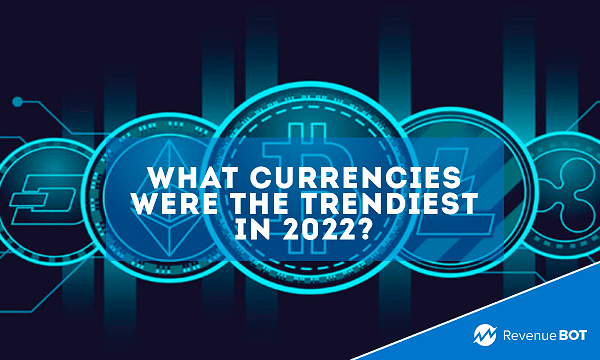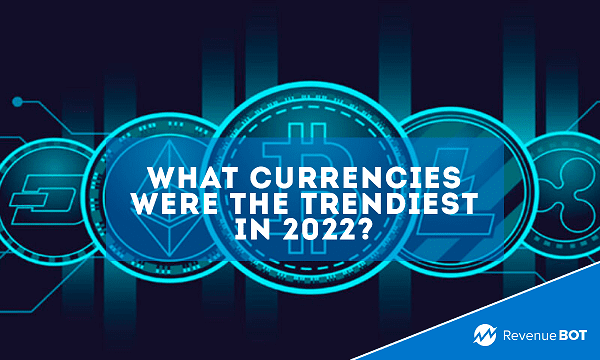 For many people, 2022 seems to have been a really tough year. There were geopolitical issues, a rate hike in the U.S. Federal Reserve, as well as both crypto market and the economy as a whole collapsed. After all, if you look at it from that perspective, things got a lot harder than they did early on in the pandemic, that very time when we were forced to remain indoors in our homes. Moreover, the crypto community suffered further turmoil, such as the bankruptcy of FTX. 
One would believe that investors and traders may start to turn away from crypto due to the bad news, however, it seems that is not true. For this article, we ranked the top 5 cryptocurrencies that Internet users searched most frequently throughout the 2022.
What are the top digital assets of the past year?
Like we previously noted, crypto fell significantly last year, dragging down the overall market cap. It shrank from $2.5 trillion to $770 million. 
For sure, this caused the queries "cryptocurrency," "how to buy crypto" and other things to hit their lowest level since February 2020.

Nevertheless, retail investors kept paying attention to cryptocurrencies. According to a study by Accenture, a consulting company, the reasons behind people's interest in digital assets include the following: 
Long-term investments — 28%

Curiosity – 20%

Speculation by means of cryptocurrencies – 21%
Accenture is not the first company to conduct an audit of this kind. DollarGeek raised a similar question and investigated what people are willing to invest in during 2023. Here's what they've found out: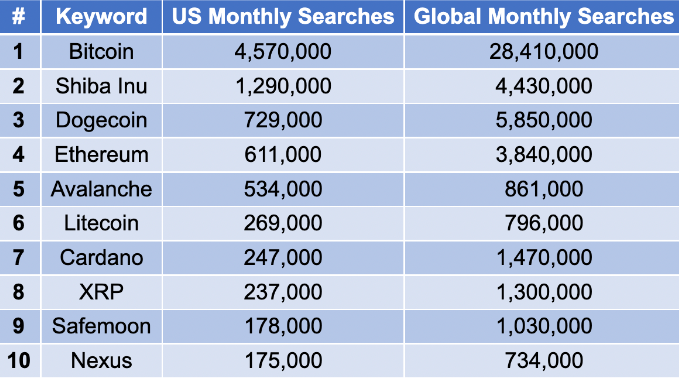 From here, we will take a look at the list of the most searched cryptocurrencies in 2022, which is kicking off with Bitcoin.
Bitcoin (BTC)
Based on data from the aforementioned service, a DollarGeek, Bitcoin appeared to be the most favored online query related to cryptocurrencies. It is no wonder, since a lot of people who are just about to enter the market, usually want to know how to buy BTC, and only after that the search for exchanges, marketplaces, etc. begins. And this time around, people got interested in the first-ever crypto, with nearly 30 million hits. Why is there such an embrace of BTC? In fact, retail investors tend to put their money in it for the long term. What many understand is that the market is loop-structured, so the time will come when the pendulum will swing back in the favor of growth. There have been cases like this before.
Regardless of the price of the BTC crashed by almost 65%, with some analysts predicting a price of $10,000, people were still intrigued by the coin. The most remarkable thing about this is that the Internet queries were not about selling digital gold, but rather about buying it.

Dogecoin (DOGE)
It is a preferred coin of the genius and billionaire, a hero without a cape, Elon Musk. Not long ago, Musk managed to boost the value of the DOGE meme coin with just a single phrase in his Twitter account. At first, we all treated Dogecoin as some kind of joke, which soon would be forgotten, but it turned out otherwise. Elon Musk succeeded in bringing the coin to almost everyone's attention and discussing its rapid growth among the top cryptocurrencies. 
Still, we should admit that it was not only Elon Musk who contributed to the influx of meme coin, but Robinhood assisted him when DOGE got registered there.
Dogecoin saw its new rise in popularity in terms of queries when the billionaire acquired Twitter. You might have noticed at DollarGeek that DOGE was starting to spark a new wave of interest.

Shiba Inu (SHIB)
Another coin that was once called the Dogecoin killer is Shiba Inu.
Over the year 2022, users browsed the Internet more than 4 million times for meme coins. SHIB never ceases to fascinate even after the hype around it is over. Even though its value is much less than Dogecoin's one, it had the chance to overtake its competitor in terms of queries.
You can relate the surge of interest to the fact that last year there was quite a bit of news that Shiba Inu would be integrated into the metaverses. 
Ethereum (ETH)
While Bitcoin's main rival, the second largest coin by market cap, is quite popular, it has been searched on the Internet much less frequently. That's why it came in fourth.
According to experts, the decline in interest is due to the Merge, which took place last year. Ethereum was shifting from the Proof-of-Work consensus mechanism to a Proof-of-Stake one. When The Merge finally made it, we saw the highest number of queries. However, it is worth noting that lots of users were searching not exactly the Ethereum, but used other keywords, such as: Ethereum 2.0, The Merge, etc.
Cardano (ADA)
Cardano ranks fifth in the ranking of top queries. Over the course of the last year, there were almost 1.5 million hits on the coin. It was not a long surge at the beginning of the year, either.

Conclusion
In spite of the huge downturn in the crypto market last year, retail investors stay active when it comes to digital assets. No doubt there were queries for coins like Solana, but because of its plunge, the its appeal quickly faded.