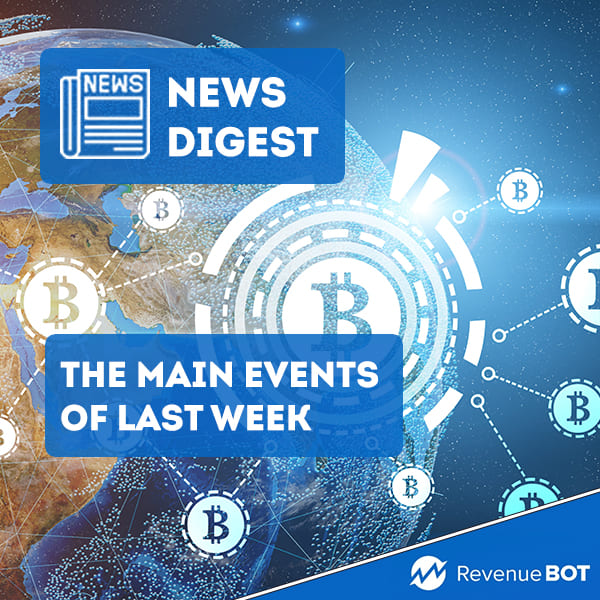 Friday, April 1st. As the week comes to an end, we can focus on the highlights of the crypto industry over the past few days.
Visa introduces a training program to create NFTs
Visa payment services provider has launched an educational program on business development with the help of non-fungible tokens.
It is a year-long project oriented toward artists, musicians, fashion designers, and filmmakers.
Cuy Sheffield, Visa's Head of Crypto, made the point that the company hopes to better understand the prospects and challenges that creators face as well as explore the impact NFTs can have on monetizing their services.
Ultimately, the program will encourage Visa to develop its own commercial NFT products.
It has not yet been decided by Visa how many authors it wants to educate through this program. Nevertheless, Sheffield expects the group to be rather small in order to establish a community and maintain technical mentoring.
Applicants who are interested will be asked to fill out a questionnaire and to attend a face-to-face interview. 
Visa will also grant the authors a one-time stipend. Nothing is reported about the amount of the stipend.
Back in October 2021, Visa teamed up with artist Micah Johnson to unveil plans for an educational project to help digital art creators learn about the capacity of NFT.
As of last December, the company announced the formation of a new cryptocurrency advisory services department.
They also develop products with a focus on stablecoins and CBDCs.
Opera browser is now supporting Bitcoin, Polygon and Solana
The Opera company announced support for Bitcoin, Solana, Polygon, Celo, Nervos Network, StarkEx, IXO and the Ronin sidechain.
Developers have called the integration of multiple blockchains and second-tier solutions as a core strategy and part of Opera's mission to engage millions of users with Web 3.0.
So far, Solana, StarkWare, IXO, Ronin, Nervos, Celo and bitcoin are currently available only  in Opera for Android. In the coming months, the Crypto Browser Project is expected to support them.
During 2018, the firm introduced a Web 3.0-ready browser with a built-in Ethereum wallet for Android. Six months later, the iOS version was released.
It was 2020 when Opera was the pioneer browser to add support for decentralized domains, thanks to a partnership with Unstoppable Domains.
MetaMask developers feature support for Apple Pay
The new version of the mobile wallet MetaMask (v4.3.1) introduced support for Apple Pay and no gas transactions, in addition with a dark theme.
For iOS users, the integration of Visa and MasterCard credit cards has been implemented thanks to technology by Wyre tartup. As the developers say, buying crypto for fiat will now be even easier.
It is possible to display smart contracts when DApps ask for permissions. The developers have also promised to add a dark theme to the browser extension as well.
In March, there were over 30 million monthly active users of MetaMask, a non-custodial crypto wallet.
Note that ConsenSys, the company behind the development of MetaMask, raised $450 million at a valuation of $7 billion.
Blockchain.com hits $14 billion valuation after the funding round
An exchange and cryptocurrency wallet provider, Blockchain.com, has shut down a funding round for an undisclosed amount. As a result, the company's valuation approached $14 billion.
Funding round was led by Lightspeed Venture Partners. Baillie Gifford and other investors also contributed financing.
It was estimated in March 2021 that the firm was worth $5.2 billion.
As the company's website states, it has 37 million users from 200 countries worldwide. About a third of bitcoin transactions are processed through 82 million wallets opened on the platform.
Earlier, CFO Macrina Kgil mentioned the possibility of an IPO (initial public offering) in 2023.
Just to refresh your memory, this March, Blockchain.com acquired OTC platform called Altonomy for $250 million.