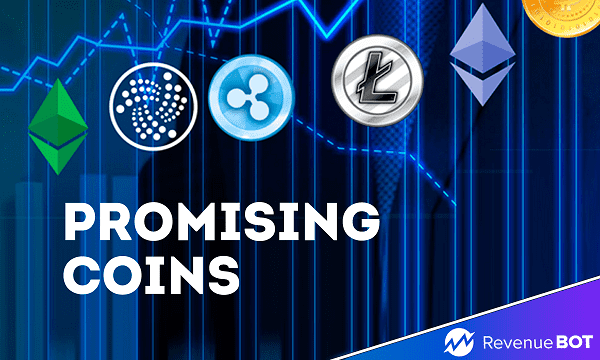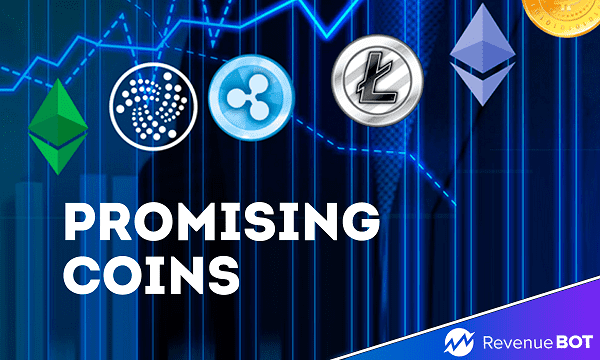 Numerous cryptocurrencies and tokens appear every day. Some of them are of a practical nature, which means they perform some sort of function. Others, on the contrary, have a purely entertainment purpose and may be in demand only due to the strong buzz around the project. RevenueBot has highlighted a few coins to watch out for. 
Zcash (ZEC)
ZEC was launched back in 2016. The founder of Zcash is Zooko Wilcox. This cryptocurrency was created to address one of Bitcoin's shortcomings – namely, being partially traceable. In case you didn't know, bitcoin transactions are not completely anonymous.
With Zcash, all payments are completely secured, so no one knows about the recipient or the transaction amount. This confidentiality is achieved through a Zero-knowledge proof (ZKP).
The stock ticker for Zcash is ZEC. It is a fully decentralized, open-source crypto. Zcash operates using blockchain technology, just like bitcoin.
The Zcash hashing algorithm differs from the Bitcoin one, thus making it incompatible with ASICs, a special mining equipment. Zcash's basic algorithm is called Equihash. Its main feature lies in its high RAM requirements. Equihash is designed in such a way as to complicate the creation of customized ASICs. It is perfect for mining using GPUs.
Aptos (APT)
APT is the Aptos project's native token used for all network fees, decentralized governance, and staking to protect the network. Aptos is a proof-of-stake (PoS) blockchain with an advanced Byzantine Fault Tolerance (BFT) consensus mechanism, alongside a set of validators to receive, process, and validate transactions. Token holders either lock or place tokens in the validators of their choice in order to receive rewards.
Aptos is a scalable Layer 1 blockchain that aims to enable mass adoption of Web3 and empower 
the ecosystem of decentralized applications to solve real user problems. The mission of the project is to advance the state-of-the-art in blockchain reliability, safety, and performance by providing a flexible and modular blockchain architecture. This architecture should support frequent upgrades, fast adoption of the latest technology advancements, and first-class support for new and emerging use cases.
Curve DAO Token (CRV)
CRV is a native token of Curve platform, which is used for voting in the governance of the platform and serves as a reward for liquidity providers.
The Curve platform is an exchange-based liquidity pool running on Ethereum, intended for efficient trading of stablecoins.
Curve acts as a DEX allowing users and other decentralized protocols to exchange stablecoins through low fees and low slippage. Unlike other DEXs which link a buyer and a seller, Curve uses various liquidity pools for exchange. Those who provide liquidity are rewarded. Curve is non-custodial, that is, developers have no access to user assets, as everything is stored in decentralized wallets.
The Curve DAO token was launched by the Curve DeFi protocol in August 2020 and was soon listed on crypto exchanges such as Binance and Poloniex .
Moreover, CRV is a governance token issued as part of a liquidity mining framework. At this point, the only incentives the CRV has are governance. Looking forward, the community would be voting on what additional incentives for the CRV token will look like.
Conclusion
When investing in new coins, you keep an open mind on all the risks, because the chances of a coin remaining at the same price brackets or depreciating are sky-high.  
This material is not a piece of financial advice and is for informational purposes only.
If you don't want to count on luck, RevenueBot offers an automated trading interface. You can trade on the leading crypto exchanges, including: Binance, Bittrex, FTX, OKX and others. RevenueBot allows traders to create trading bots that provide stable passive income. Among the main advantages of the platform we can highlight the following:

Fees for the service are charged only after the first profit, no prepayment required;

RevenueBot's native marketplace is a great way to buy a ready-made bot as well as to sell a lucrative configuration; 

The RevenueBot referral program enables you to earn without having to do any trading by yourself;

RevenueBot uses a Dollar Cost Averaging (DCA) strategy, through which you can successfully trade and make profits over the long run;

Automatic switching of trading pairs makes it possible to benefit from trading at any time. The bot itself will switch to another trading pair if the main one will not be able to do the earning. 
You can learn more about the features of the platform on the RevenueBot official website.